Kittens! Kittens! Kittens!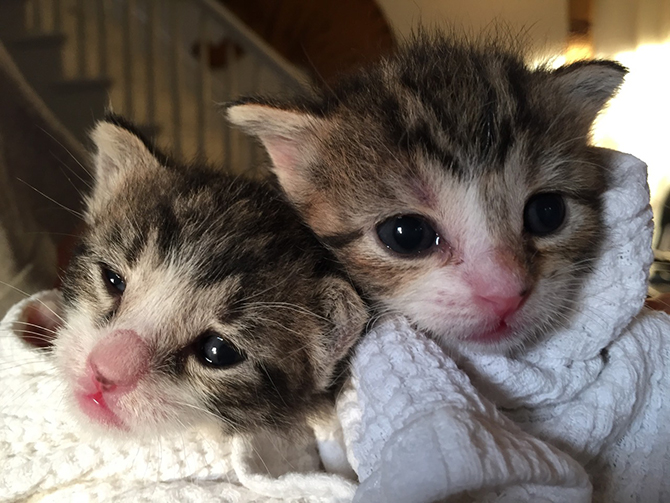 By Kathleen O'Malley, Director of Education, Mayor's Alliance for NYC's Animals
Kitten Season is upon us! For animal rescuers who do foster/adoption, that means dealing with kittens hands-on. For rescuers who do Trap-Neuter-Return (TNR), it means racing against Nature to head off new litters while realizing that they may end up dealing with kittens anyway. The NYC Feral Cat Initiative (NYCFCI), a program of the nonprofit Mayor's Alliance for NYC's Animals, has advice for anyone who wants to help kittens.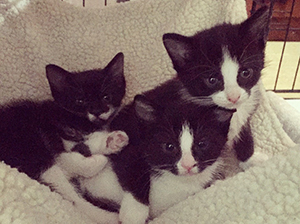 Rescuers may come across young orphaned kittens who need to be taken in to be cared for and bottle-fed. Many TNR caretakers also trap and tame older feral kittens for adoption placement in indoor homes rather than release them back into their colonies after spay/neuter. Removing kittens in this way as the adults in a colony are spayed/neutered and released can support the ultimate success of a TNR project and improve the quality of life for neighborhood residents, caretakers, and cats alike.
While our first instinct is to want to help, taking in nursing kittens born outside to hand-rear is not a decision to be made lightly. It's crucial to know whether they're truly orphans, or if their mother simply is away for a few hours to feed herself. Mother's milk provides kittens with immune system protection that can't be replaced by formula. Taking unweaned kittens away from their mother may mean the difference between life and death for an individual kitten. In cases where very young kittens do need human care, bottle-feeding to the weaning stage takes a lot of time, dedication, and energy, and it can be devastating to the caretaker if kittens don't make it.
Rescuers can prepare themselves and avoid tragic mistakes by reading the NYCFCI's guidelines on how to tell whether kittens found outside are truly orphans in need of your help, and how to give orphaned kittens the best chance to thrive.
To read our full kitten care guidelines, and to sign up for a free in-person or live TNR Certification Workshop, visit the NYCFCI website at www.NYCFeralCat.org.