You and Your Dog are in for a Treat!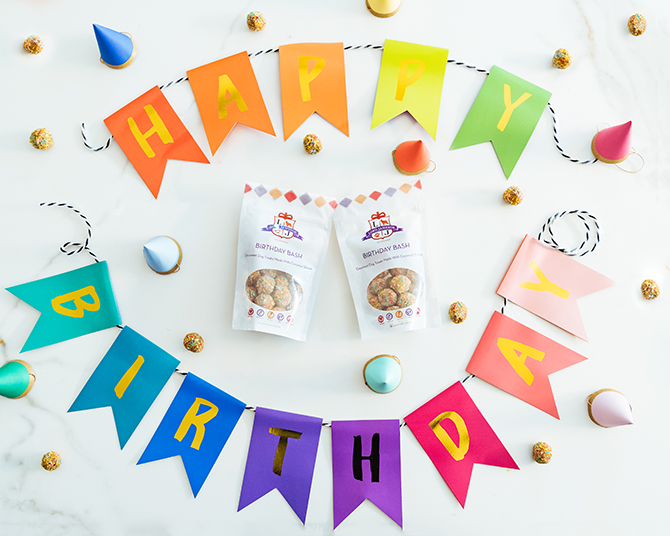 By Mary Malloy
Don't be surprised when your finicky canine friend starts begging for the Lord Jameson Dog Patisserie brand!
Named the "Laduree of Dog Food" by Forbes Magazine, the makers of Lord Jameson Dog Patisserie are on a mission to elevate the bond between dogs and humans by creating a collection of premium treats that are not only beautiful in form but arouse the canine senses including sight, scent and taste. The company is committed to providing the best culinary experience for your beloved dog, and their products are free of gluten, corn, soy, dairy, artificial colors, flavors, preservatives and GMO ingredients.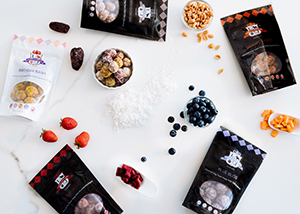 "We are excited to debut our organic dog treat collection and new package design, are excited about finding retail partners to advance our mission," said Sarah Schleider Goldberger, founder of Lord Jameson Dog Patisserie. "By treating dogs to a fancy yet healthy experience, and by donating proceeds to support service and therapy dog organizations, we seek to serve the unspoken loyalty that dogs devote to humans throughout the world."
Lord Jameson treats are made in the U.S.A. and use the highest quality organic ingredients, including fruits, vegetables, gluten-free grains, and nuts. Each treat is packed with nutrients, vitamins and super foods and hand-rolled in organic coconut shreds – the perfect balance of flavor to treat your dog! The Lord Jameson Dog Patisserie core collection consists of five unique flavors: Blue Bliss, Coco Crush, Savory Sweet, and Berry Best, along with the newest flavor Birthday Bash.
Lord Jameson was named in honor of the company's Brand Ambassador, Jameson, a certified therapy dog in New York City. For more information visit www.lordjameson.com or call 985-805-6735.