BEST FRIENDS ANIMAL SOCIETY
READY TO SAVE THEM ALL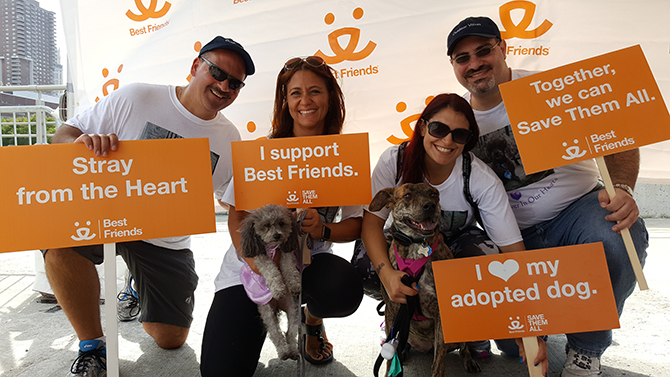 By Lori Zelenko
Best Friends Animal Society has a mission: To bring about a time when there are No More Homeless Pets. By helping to end the killing of abandoned dogs and cats in America's animal shelters through building community programs and partnerships all across the nation, we believe that by working together we can Save Them All.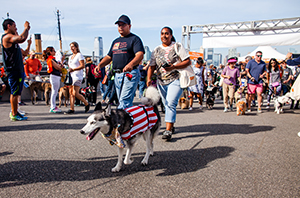 Our vision is to create a better world through kindness to animals. How are we doing this? By helping all to live by these guiding principles:
Golden Rule: To treat all living things as we ourselves would wish to be treated.
Kindness: To demonstrate compassion and respect for all living creatures.
Positive influence: To judge our effectiveness by the extent to which animal lives are saved and improved, and by the positive experience of the people we touch.
Leadership: To lead by example, developing, promoting, and sharing great new ideas and programs to help animals.
Authenticity: To do what we say we do.
Transparency: To be open and honest in our relationships.
LIVING OUR DREAM
At the core of Best Friends' work is the dream that one day animals will no longer be killed in America's shelters. By implementing spay/neuter and trap-neuter-return (TNR) programs to reduce the number of animals who enter shelters, and increasing the number of people who adopt pets, we know we can end the killing. We know we can Save Them All.
For more about Best Friends Animal Society, go to www.bestfriends.org.
JOIN BEST FRIENDS ANIMAL SOCIETY TO STRUT YOUR MUTT
Hudson River Park, Pier 84, New York, New York
9 a.m., October 6, 2018
A walk on the pier to save lives:
Strut Your Mutt in New York City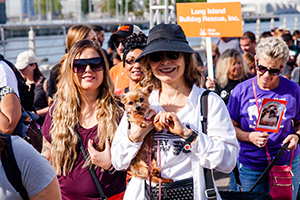 Hello, New York! Are you ready for this year's Strut Your Mutt? Please join Best Friends Animal Society, and our partner rescue groups, shelters, and animal welfare organizations in New York City, as we strut to save the lives of homeless cats and dogs.
You can register to fundraise and walk individually or join a team. Then on October 6, we invite you to join fellow animal lovers to at Pier 84 in Hudson River Park. The event starts with a celebratory walk (dog not required) and includes a family friendly festival with food trucks, vendors, and tons of fun activities.
Last year was a huge success, thanks to people like you. Almost 2,500 walkers raised over $500,000 for lifesaving programs, such as spay and neuter services, adoption events and more. Join us this year and let's make this year's event even better!
Why we strut
More than 4,100 dogs and cats killed every day in shelters, just because they don't have safe places to call home. We are determined to get that number to zero by the year 2025. Working collaboratively with shelters, rescue groups, other organizations, and you, we will end the killing and Save Them All.
Fundraising/Network Partners
Strut Your Mutt is a fun and easy way to raise money and help save the lives of homeless pets in your community. For many network partners, the money raised during Strut Your Mutt makes up their funding for the entire year. In 2017, 300 Best Friends Network partners raised nearly $2 million. Interested in participating in an event? Apply to start a Network Partner team today.
How to Register
When you register for Strut Your Mutt, you can choose to register as an individual, start your own team to support the animals of Best Friends, or you can join a participating Best Friends Network partner team. The money you raise will go directly to that organization!
Go to our website to see a list of participating network partners. (www.bestfriends.org/events/strut-your-mutt) Then, if you like, join the network partner team of your choice to help support their lifesaving efforts.
Best Friends Network partners are the heart of our event. The following network partners will be participating in this year's Strut Your Mutt:
A Pathway to Hope
Animal Lighthouse Rescue
Animals-R-Family
Badass Brooklyn Animal Rescue
Brick City Rescue
City Critters, Inc.
Foster Dogs Incorporated
Get A Bull
Hug-a-Bunny Rabbit Rescue, Inc.
Infinite Hope
Joey's Elder Paws Rescue, Inc.
Looking Glass Animal Rescue
Long Island Bulldog Rescue
Louie's Legacy Animal Rescue, Inc.
Meow Parlour Cats
Muddy Paws Rescue
Nassau County SPCA
OPIN Inc.
PAWS NY
Posh Pets Rescue
Pound Hounds Res-Q
PupStarz Rescue
Ramapo-Bergen Animal Refuge
Rebound Hounds
Rescue Haven Foundation
Rescuzilla
Ruff House Rescue
Stray from the Heart
Waggytail Rescue
SUPPORT THE CAUSE!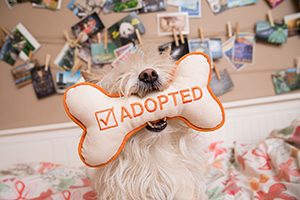 I'm Adopted Dog Toy Large $14.00 Small $12.00 Squeaker embedded made for light chewers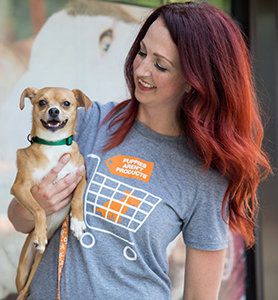 Adopt Your Next Pet T-shirt Unisex $24.00 Message on shirt reads "Puppiies Aren't Products"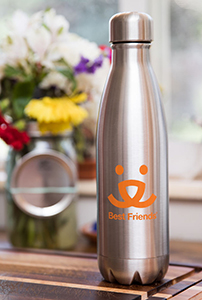 Soho Bottle, Stainless $29.00 Holds 17 oz. Keeps liquids cold 24 hrs. & hot 12 hrs.