To Have And To Clone Viagen Pets
The Leader in Cloning The Pets We Love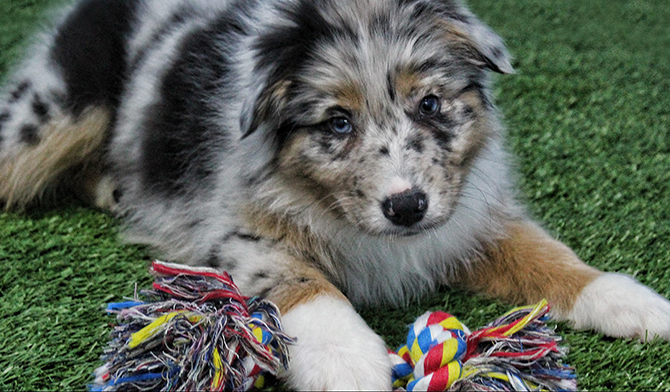 By Dean Eleanor
It seems like something out of a Sci-Fi movie: animals being cloned. But it's happening. What started with Dolly The Sheep over twenty years ago, has now found its way to the pet industry, and people are taking advantage of the technology.
It is terrible to lose a pet. They are members of our family and we feel like we would do anything to get them back. Well, that's exactly what stars like Barbra Streisand are doing, to the tune of about $50,000. Regular folks like us are doing it too, however. It's not just for Hollywood.
ViaGen Pets is the leader in the cloning of family pets. However, they are recognized for producing thousands of happy, healthy cloned cows and hundreds of cloned horses. Their company scientists have been developing successful animal cloning and reproductive technology for over 15 years.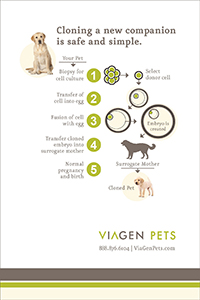 The initial step of preserving the DNA through Genetic Preservation can take place when the pet is still living or up to five days after passing away (as long as it is kept cool enough). The best chance of a successful Genetic Preservation is if the pet is alive when the DNA sample is taken. The resulting cells can be cryopreserved and stored indefinitely. Once the cloning process is initiated, the little tiny embryo begins to grow, it is placed into the womb of a mother dog (or cat) and then nature takes its course. When the pup or kitten is born, it should have similar traits as its predecessor. It is basically a genetic twin.
Asia used to be the only country that did pet cloning, until ViaGen Pets began in Texas in 2002. They began with livestock and graduated to dogs and cats. They work closely with veterinarians to ensure a safe and dignified replication of the pet.
In the meantime, people like Barbra Streisand are content to have a new (and old) versions of their dogs. Ms. Streisand happily cloned Samantha, her Coton du Tulear, last year. Miss Violet and Miss Scarlett are cavorting around the Streisand compound, not a care in the world. Cloned or not cloned, they are undoubtedly enjoying their home by the ocean.