Global Strays: Saving Animals One Paw At A Time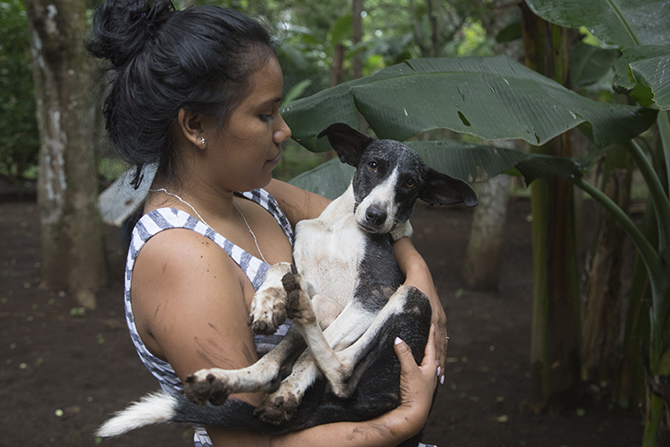 By Crystal C. Long and Lori Zelenko | Photos courtesy of Elizabeth Shafiroff
We've all seen it – a dog in the middle of the sidewalk with no apparent pet-parent present or hearing Sarah McLachlan's T.V. commercial for a well-known animal rights organization. Stray dogs (and cats) represent one of the biggest animal-related crises in the world, and not just in the United States alone. According to the World Health Organization, just last year in 2017, there were more than 200 million stray/homeless dogs worldwide, while the American Society for the Prevention of Cruelty to Animals estimates about in the U.S. three million dogs enter animal shelters each year. With this heart-breaking statistic, many animal lovers (ourselves included) want to jump into action immediately to help their local animal shelters any way they can. And for this young New Yorker – she took action and set out to make a difference.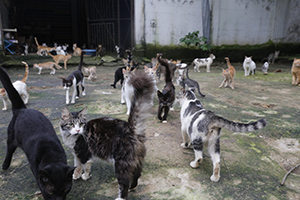 THE FORCE BEHIND THE MISSION
Elizabeth Shafiroff powers Global Strays, the non-profit organization founded to help save the lives of homeless animals in developing countries. Shafiroff sat down with Pet Lifestyles Magazine to talk about her passion for the mission, "The aim of Global Strays is to come to the aid of suffering animals mainly, stray dogs around the world, and protect them from neglect and abuse. Global Strays gives grants to help shelters in dire need of support." At the moment, they are providing aid for dogs in Central and South America, Columbia, and Nicaragua (the second poorest country in the Western Hemisphere after Haiti), as well as the Caribbean, specifically the Dominican Republic.
Global Strays' process is hands-on: a visit to the designated country occurs and animal rescue organizations are met with personally so their needs are witnessed first-hand. After analyzing where help is needed the most, grants are allocated to the designated shelters contributing not only the basics - food, spay/neuter clinics, medicine/vet care, running water, and electricity - but also funding for elements that make a critical difference - literally the funds to rebuild a shelter after a storm or purchase a dog ambulance much less salaries for the shelter workers many of whom may find themselves unemployed due to political upheaval, circumstances that make feeding stray dogs a different priority when they have no money for food for themselves.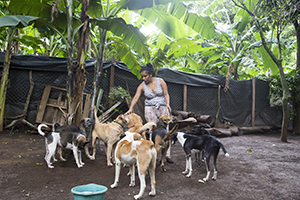 COMPASSION FUELS THE FUTURE FOR CHILDREN AND ANIMALS
But Global Strays' charity work isn't only limited to financial contributions; they also create education programs to teach communities, especially children, the importance of being mindful to animals. Through these learning initiatives, the effort is made to change behavior at an early stage, teaching kids that kicking a dog is not okay nor is throwing rocks at a stray acceptable. Offering a free meal to the children who attend the program encourages participation and through ongoing exposure to lessons in kindness, an understanding of the value in caring about the well-being of animals is developed.
Global Strays is not just dedicated to improving the lives of animals in the present, they are committed to the future, to spreading a message of compassion and understanding that will reach the next generation and beyond.
For more information about Global Strays, https://www.globalstrays.org.