One Leg Up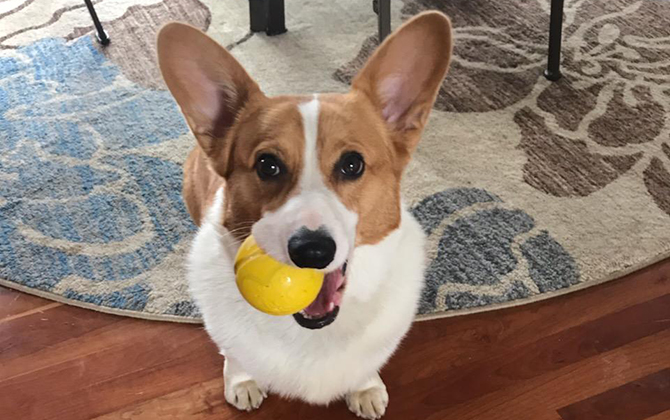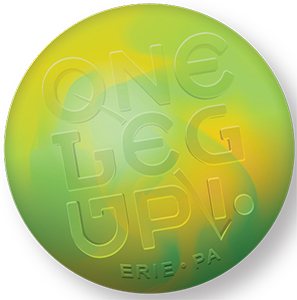 When Jon Meighan and his wife, Lindsay, purchased Lake Erie Rubber & Manufacturing in Erie, PA, the factory was set to close its doors. It was a bit of a risky move, but Meighan wanted to find a way to keep employing hard-working, American families. "I am so grateful that my wife and family were willing to take this journey with me. They say that entrepreneurs jump and build the parachute on the way down," Meighan said with a smile. "I think that is pretty close to the truth … Provided that, at least in our case, the "parachute" is made of rubber!"
This unique rubber factory still had manybright spots and a great, loyal customer base, including companies such as Komatsu and General Electric. Still, Meighan felt there was more he could do to improve their product lineup. That was when One Leg Up! Pet Products was born.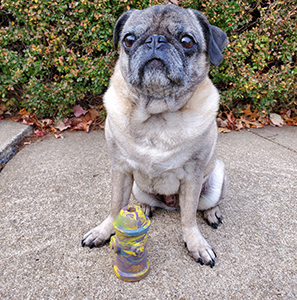 Launched in early 2019, Meighan designed a prototype for the company's iconic Groove Ball, a toy that certainly has been making waves in the pet industry. "A lot of companies are either manufacturing pet toys oversees, which means you don't know what your pet might be actually chewing, or they are using plastics with a rubbery feel. Our toys are made with natural, bouncy and floatable rubber that we source in Akron, OH, from another family-owned company, like ours. We then carefully craft each of our toys by hand."
Meighan himself gets involved in the manufacturing process. "I never ask people to do what I wouldn't do myself. Also, it's fun making these toys! I find myself thinking about the ways that owners might engage better with their dogs because of them. Also, our proprietary process lets us make all sorts of fun and funky designs. No two are ever alike! So, I very much enjoy watching the toys come out of our presses. To me, they each represent a chance - a chance to bring more jobs to Erie, a town that needs jobs - and a chance we all have to be a part of something bigger than ourselves! That's what this all means to me."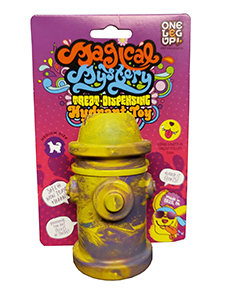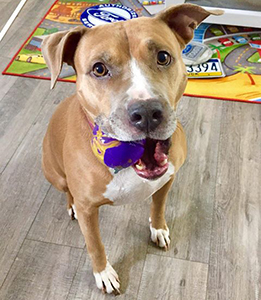 In addition to the insanely durable "Groove Ball," Meighan and his team have recently launched a unique and fun toy they call the Magical Mystery Treat-Dispensing Hydrant Toy. "This toy, like our others, bounces, floats and is made with our proprietary Durafloat, natural rubber. It holds a lot of treats and dogs love it!" said Meighan. He added: "I hope people will help support our family-owned business. You'll get a high-quality toy, made right here in America and pets and owners alike will get many hours of playtime!"
One Leg Up! offers both of these toys for sale on their website, with FREE shipping. Either (or both) would make a unique, and ideal gift for a dog owner, this Holiday Season.
For more information, and/or to make your purchase, visit GROOVYDOGTOY.COM