Must-have Travel Accessories for Cats
By Kate Benjamin
Traveling with cats can be a little trickier than traveling with dogs, but you can make it easy with these stylish accessories. It's important to give kitty all the comforts of home when she's on the road, plus you'll need to make sure she's always safe.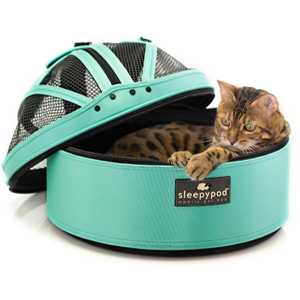 Sleepypod Mobile Pet Bed
The Sleepypod Mobile Bet Bed is the Cadillac of cat carriers. Simply remove the top of the Sleepypod to create a comfy cat bed when at home. This way your cat will already be familiar with the carrier when it's time to hit the road. The Sleepypod also has an optional warmer that plugs into your car for cold-weather travel. Info: sleepypod.com.
---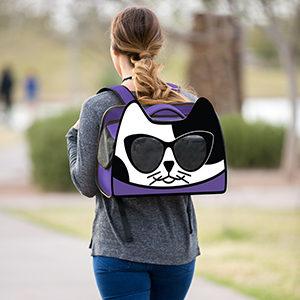 KittyPak Backpack Cat Carrier from Hauspanther
Take your cat out in style with the KittyPak Backpack Cat Carrier from Hauspanther. This fun cat carrier has two clear windows that allow cats to look out and mesh sides for ventilation. Folds flat for easy storage. Info: shop.hauspanther.com.
---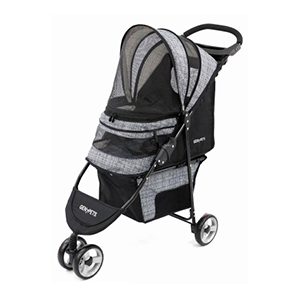 Gen7Pets Pet Stroller from Petmate
The Gen7Pets Pet Stroller lets you take a walk with your cat without having to carry them. Instead, let kitty ride along in comfort and safety while she enjoys some fresh air. Info: petmate.com.
---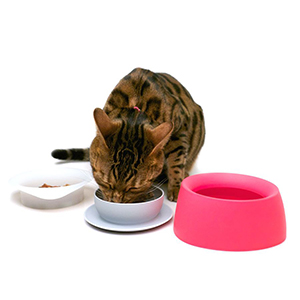 True Adventurer Cat Harness from Travel Cat
Whenever you take your cat out, even in a carrier or a stroller, it's a good idea to put a harness on her for added safety. Look for a vest-type harness, like the True Adventurer Cat Harness from Travel Cat, so kitty can't slip out. Info: yourcatbackpack.com.
---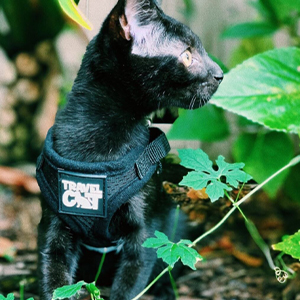 Yummy Bowl from Sleepypod
The Yummy Bowl from Sleepypod makes it easy to store, transport and serve food and water on the go. Three separate compartments hold dry food, wet food and water. Made from food-grade silicone. Info: sleepypod.com.
---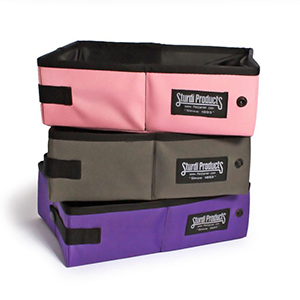 Sturdi Products Travel Litter Box
And finally, don't forget the litter box when traveling with your cat! Sturdi Products makes a foldable, waterproof box that works great as a litter box when traveling. Info: sturdiproducts.com.