The Best Pet Tech and Gadgets from the Consumer Electronics Show 2020
By Aaron Greenbaum
Every year in Las Vegas, the Consumer Electronics Show (CES) presents the tech innovations that will change our lives in the coming year. Companies present their upcoming, must-buy products; while some are only for humans, there is a growing assortment just for pets - and the humans who love them. In case you missed CES this year, here's a few of the coolest gadgets and apps that are going to make Fido and Fifi and their parents very happy campers this Spring.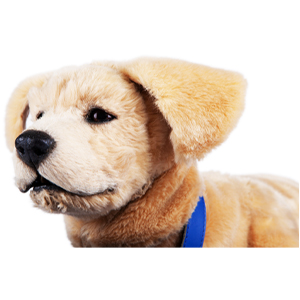 The Perfect Support Robo-Pet
Less of a gadget for pets and more for pet lovers, Tombot's Jennie is the ultimate emotional support animal. Developed in collaboration with the wizards at Jim Henson's Creature Shop, Jennie is a marvel of animatronics, interactive sensors, and voice command-reactive AI that helps people who suffer from severe anxiety, depression, or dementia. Jennie might not be alive, but she can certainly help people who need her. Info: tombot.com.
---
Turn Sliding Doors into Doggie Doors
Doggie doors are great for letting your pets out whenever they want, but pet doors also can ruin your doors and open up your house to all sorts of uninvited guests. The Wayzn Smart Door solves both problems by transforming your glass sliding door into an app-controlled, automatic entryway for your pet. The device can connect to Wi-Fi cameras so you always know when your pet wants to go out or come in. Not only is the Smart Door easy to set up – no cutting out holes in your door – it also keeps house doors securely shut so they can't be forced open, which gives you that extra measure of security. Info: wayzn.com.
---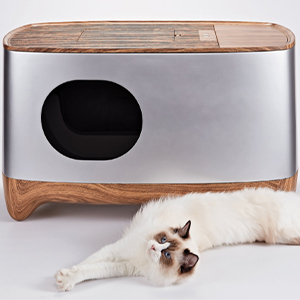 Fully Automatic Litter Box
Many companies are realizing that cat owners want an automatic pooper scooper that takes the hassle out of cleaning a litter box, and the iKuddle Auto-Pack Litter Box has just that. Not only does this litter box automatically start scooping the poop after your cat leaves, it also self-deodorizes, eliminating most of the smell. Plus, the iKuddle seals the poop in a disposable bag, all while informing you that the cat waste is ready to be thrown away. The less time you spend scooping poop, the better. Info: ikuddle.com.
---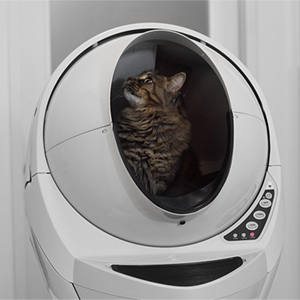 A Sift In Litter Box Technology
Most automatic litter boxes use the tried and true method of scooping out soiled litter, but Autopets Litter-Robot 3 Connect employs the novel technique of sifting out used litter. Moreover, it's not even a box; the Litter-Robot 3 Connect is a large, rotating globe that drops soiled litter into an odor-eliminating waste drawer. This design saves as much good litter as possible and keeps cat paws clean. And, the Connect in the name isn't for show. The device connects to a phone app that keeps you notified when your cat uses the litter box and when it's time to empty the waste drawer. The AutoPets Litter-Robot 3 Connect combines form and function in one useful package. Info: litter-robot.com.
---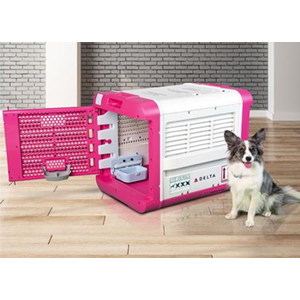 First Class Air Travel for Your Pet
Shipping pets in an airplane is as unpleasant for them as it is for you, but the CarePod Carrier now takes care of that problem. Developed in collaboration with Delta Airlines, the CarePod Carrier lets your pets fly safe and sound. Each CarePod keeps pets comfortable and fully hydrated, and you receive notifications when your pets take off, land, or encounter any unfortunate trouble. The one downside to the CarePod is it is only available at select Delta Airlines locations, but that's a small price to pay for a safe, airborne pet. Info: care-pod.com.
---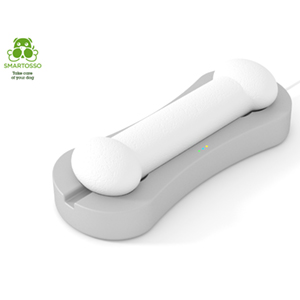 Smart Bone For Smart Dog Dentistry
Every dog bone manufacturer and their grandmother produces a product that actively cleans a dog's teeth, or at least tries to, but the SmartOsso actually keeps an eye on their teeth and scans for cavities. Moreover, the SmartOsso measures your dog's body temperature, heart rate, pulse, saliva pH level, and stress, which are just as important to your dog's health as their teeth. All data is sent to a handy phone app, so knowing whether your pet needs a visit to the doggie dentist is one chew away. Info: smartosso.it.
---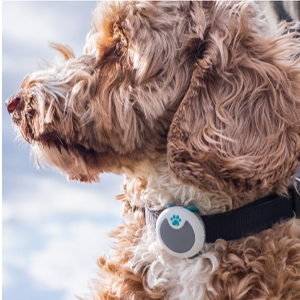 Fido's Fitbit
Most smart collars are just expensive collars with some extra – and useful – bells and whistles. However, the Sure Petcare Animo is a smart device that attaches to the collar and functions just like a Fitbit, or to be more specific, a really smart Fitbit. At first, it merely tracks your dog's activities, barking habits, and caloric burns, but it eventually learns and interprets these behaviors and starts to set goals for your pet. Additionally, the Animo can examine your dog's level of sleep quality, so after it sends you data, you can know if your dog is getting enough exercise and sleep. Info: surepetcare.com.
---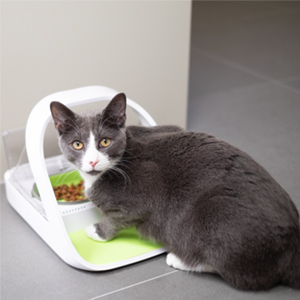 Purrfect Portion Control
Making sure pets get the right amount of food is hard, especially if they need to go on a diet. Accurately eyeballing the proper amount of food is not easy, which is where the Surefeed Pet Feeder Connect comes in. This smart pet feeder features handy integrated lights and weights so you don't provide too much food. Plus, the Surefeed Pet Feeder Connect secures your pet's food so that only they can eat it. Add in app functionality that keeps tabs on your pet's eating habits, and you have a high tech dietician for your pet. Info: surepetcare.com.
---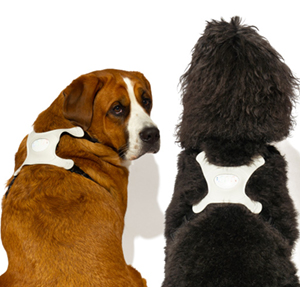 Doggie Emotion Translator
Most of the time, decoding your dog's mood is educated guesswork at best. But, the Inupathy dog vest removes conjecture from the equation by measuring your dog's heart rate and providing bright colors that interpret your dog's barks and divide them into six distinct emotion categories. This comfortable can be worn all the time, and you can know whether your dog barks at the neighbor because they're angry or just merely curious. Info: Inupathy.com.