Hippity Hop
Easter's On Its Way!
By Debbie Zmorenski
Spring brings new hope, new life, and Easter fun! We welcome the beauty, warmth, and new life of spring and our fur babies are no exception. As you prepare to celebrate the season and dress up in your Easter finery, don't forget your pups and kits. Whether your little diva must prance around the neighborhood in bunny and bows from head to tail, or prefers making a more subtle statement with simple, elegant accessories, give the gifts that fit their purrsonalities. And don't forget, no Easter celebration would be complete without treats and toys. We have given the Easter Bunny some tips to help him load their baskets with their favorite goodies and some things that are sure to become their new craves.
STEPPING OUT IN STYLE
There's no better way to announce that spring has sprung than by having your kits and pups model the newest Easter fashions! Check out this adorable, eye-catching bunny outfit that will make your fur baby the envy of your friends and neighbors. Info: Chewy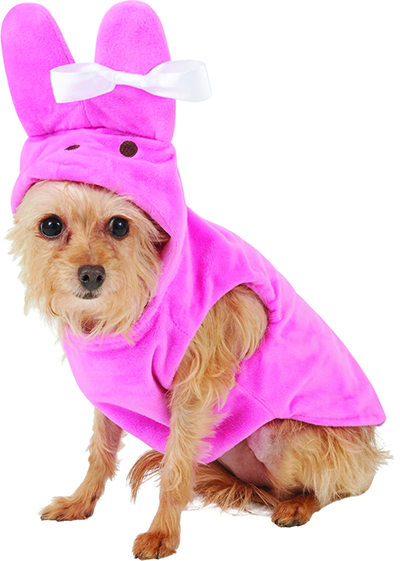 CHIC CHICK
In your Easter bonnet, with all the frills upon it, you'll be the grandest kitty—or puppy—in the Easter parade! Your chic fur ball will take home the precious award in this soft, adorable, hand-made baby chick Easter hat. Things that make you go, "Awwww!" Available at Pawsome Crochet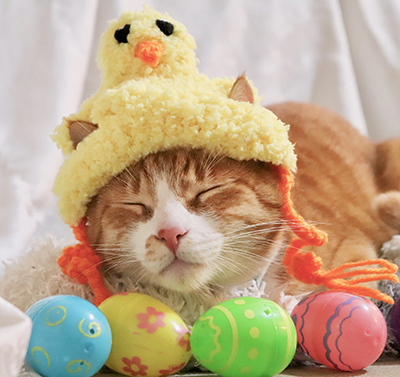 EGGCESSORIZE
If full glam is not your honey bunny's thing, they can make a statement with accessories that say, "It's spring!" Whether taking a walk and enjoying the beautiful day, or just lounging around the house, there's nothing more dapper than a spring bowtie! Or, for more flair, pair it with their best go-to-meetin' shirt and you have one stylin' fur ball. Info: Posh Puppy Boutique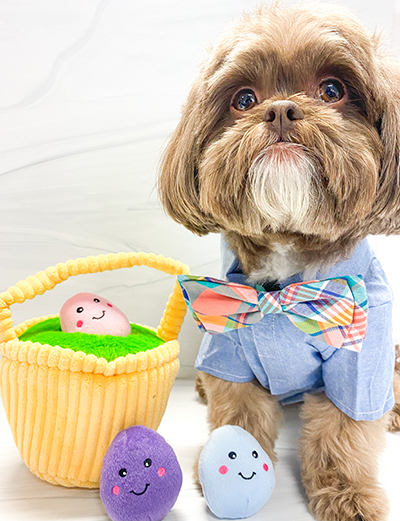 ---
EGGIN' ME ON
For fashion versatility, consider this Frisco Easter Egg Hunt bandana for the dog or cat in your life. It adds just the right touch when paired with other accessories, or stands alone for a simple, yet elegant spring celebration. Info: Chewy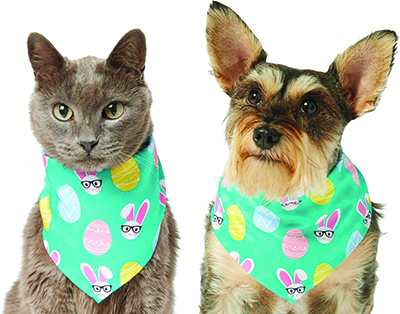 PUT SPRING IN YOUR BOUNCE
Playtime is more fun when you do it together with your furry friend. Frisco has gone beyond the traditional bouncy tennis ball. Spring green with pretty yellow daisies and a loud squeaker that dogs love is just the thing for you and your pent up pooch to get out and enjoy the warmer weather. Info: Chewy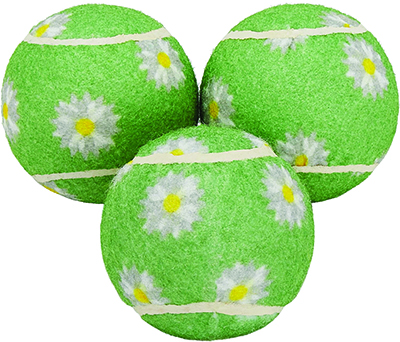 NOT YOUR MAMA'S PEEP
One can never have too many toys! Toys bring joy and no one knows this better than the Easter Bunny. Peeps is sharing the nostalgia with our pooch pals. We all have fond memories of sugar peeps in our Easter baskets. Unlike sugar peeps that are gone in seconds, this stuffed, soft, squeaky peep will keep your pup entertained for hours. Info: Chewy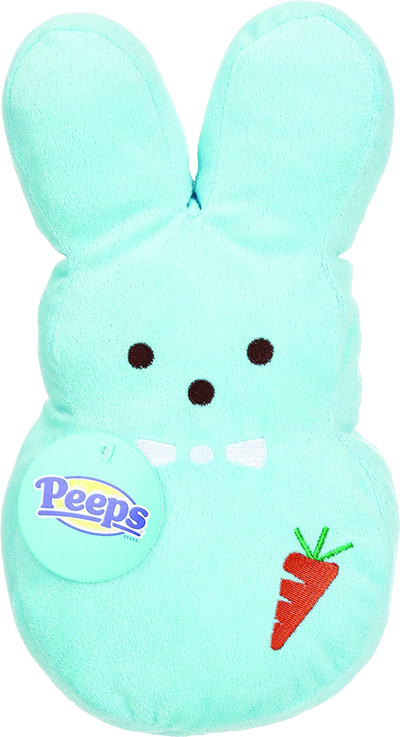 ---
THE CAT'S MEOW
Satisfy their chase and capture instinct with the Easter Bunny and Chick Kicker cat toys from Frisco. Your fearless feline will spring, pounce, bounce, and roll with glee. And, if you're willing to do the fetching, throw these soft wiggly toys to entertain kitty with the chase game! Info: Chewy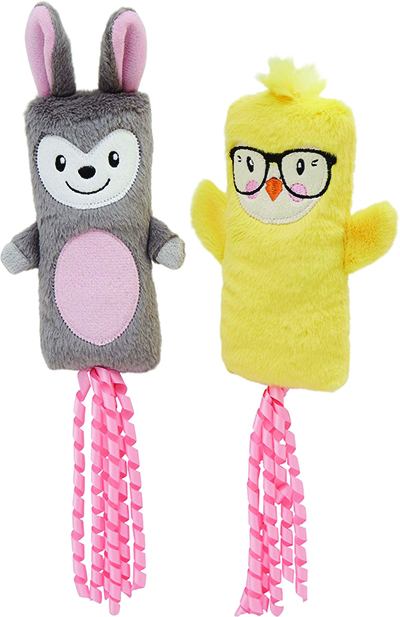 PAWS FOR THE HUNT
After hibernating all winter, engage your dog's mind and curiosity while reminiscing about your childhood Easter egg hunts. Join the fun with your pup and share the joy with the Pixar Easter Basket Hide and Seek Puzzle Plush toy! Four Pixar soft toys squeak and hide, giving the entire family hours of laughs as your puzzled pooch tries to figure out where they went! Info: Chewy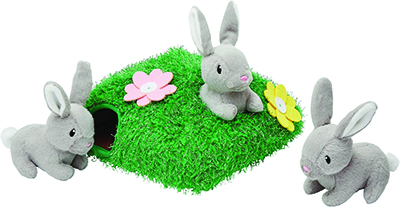 MORE VEGGIES PLEASE
These are the veggies that your four-legged babe will not turn down. Toys masquerading as veggies provide bushels of fun and healthy exercise. Keep your pup preoccupied with their very own basket of soft, chewable veggies and your gardening buddy will be entertained for hours—without digging holes! Info: P.L.A.Y.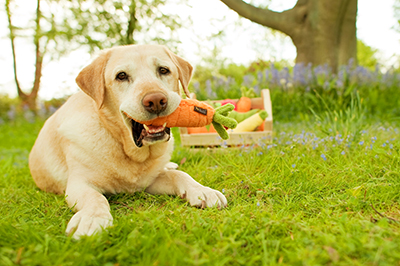 ---
LET'S BE SERIOUS—NOT!
Nothing is more rewarding than seeing your special pup with a fur-face grin. Fido won't be able to resist these silly-faced, soft, brightly colored, squeaky Easter eggs. Just the right size to carry around, they are sure to become your fur ball's new favorite pal—after you of course! Info: Muttropolis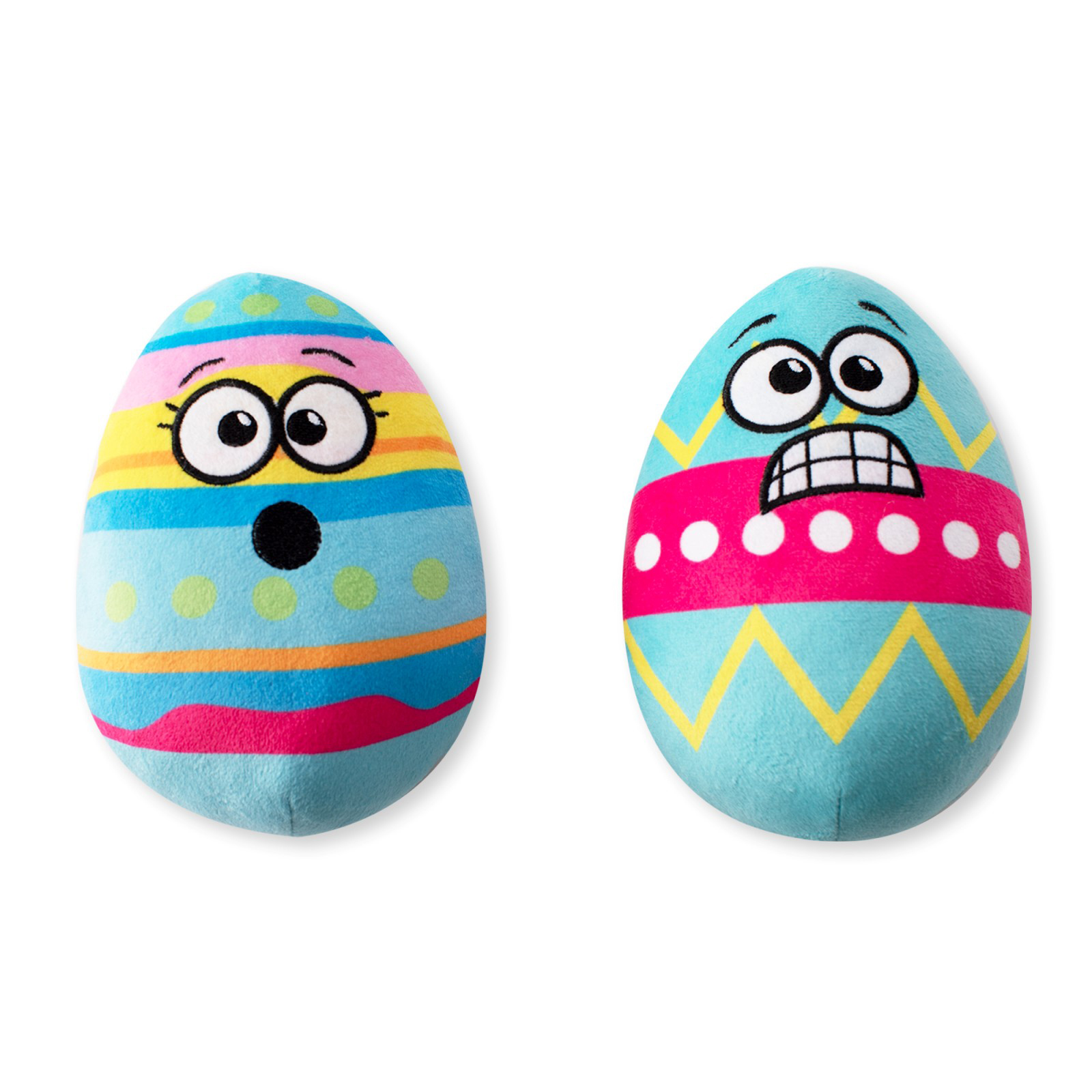 FETCH MY SLIPPERS
Your dog will have the cutest slippers in the house. But, resist the urge to try them on. These adorable realistic pink bunny slippers are for throwing and fetching, not wearing. With crinkly ears and a squeaker, your pup will never be tempted to chew your bunny slippers again! Info: Muttropolis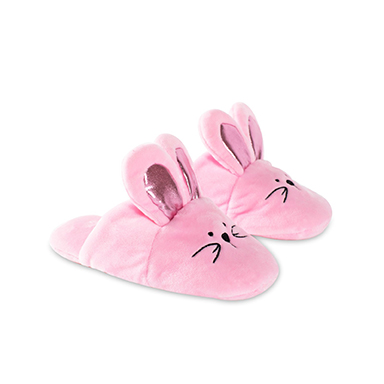 COZY BUNNY NAP
And finally, when fur baby is all worn out, make sure they have a soft, adorable place of their own to take a nap. The soft plush exterior with the padded foam interior of the Best Friends by Sheri Bunny Cuddler Cat and Dog Bed provides them the luxury they deserve, at Easter or any time. Info: Chewy