FOR THE LOVE OF ANIMALS
Growing up, Powell love for animals was always present. And her skill for communicating with them she reveals, helped them lead long, healthy lives, "I never over analyze my communication with animals but they understand me and I understand them." Her first dog named, Tomeko was a Japanese Akita who was with her for nineteen years, a phenomenally long time for a dog. Her Siamese cat Garth, a gift from her mother, lived for twenty two years.
It has been four years since Powell's beloved Garth passed away but her relationship with him was like no other Powell recalls, "When Garth was in my life and would meet new people, I could tell someone's energy by the way he responded to them. If a person did not have good energy, he would go straight to the bedroom and not come out. On some occasions he would sit on people's laps and I knew they were good. It was interesting to watch." Sadly, cancer ended Garth's life, Powell recalls, "On the way to the vet I was crying the whole way there. He was wiping my tears with his paws, kissing me, and playing with my earrings. I stayed in the room at the vet until he wasn't here anymore and whispered in his ear all the way to heaven." Powell remembers how a few weeks later she was on the phone with a friend who swore there was a cat meowing in the background. Powell believes that was Garth reaching out to help her through her grief.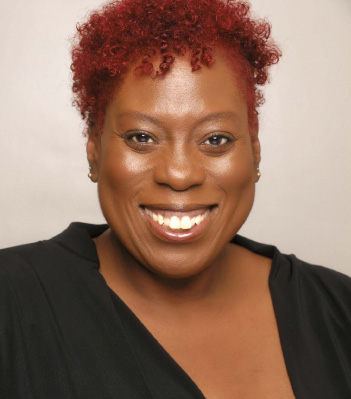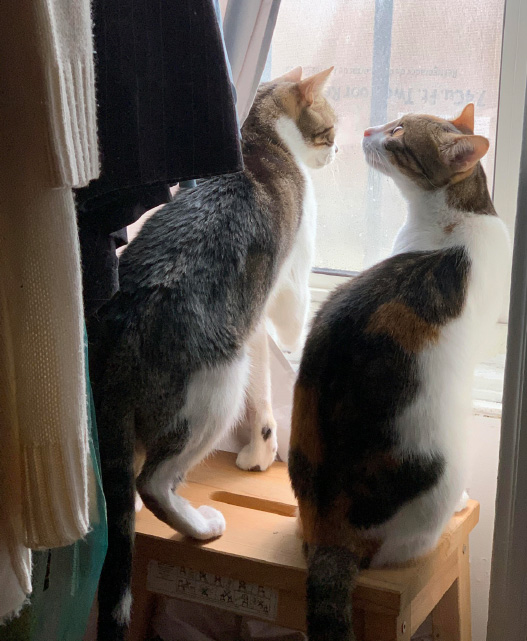 FINDING FAITH IN FURRY FRIENDS
Even though Powell believed that no other animal could replace Garth, it would be a visit to a friend's house that changed her mind. Invited to brunch almost a year later after Garth's passing, Powell's friend showed her a litter of five kittens, asking Powell if she'd like one of them. Powell noticed that two of the cats wouldn't leave each other's side. She didn't want to separate them so she took them both home at nine weeks old. Ruby and Ossie (named after Ossie Davis and Ruby Dee, the famed couple revered not only for their acting careers but for their lifelong commitment to civil rights, family values, and the black community) became part of the Powell family and the rest is history. Today, they are three-years-old and each has endearing quirks making them wonderfully unique. Ruby loves when her guardian Powell cleans, especially with bleach, "she loves the smell" Powell admits, whereas Ossie is all male and mischievous. Although they are, like some cats naturally aloof, meaning they do not like to get picked up or cuddled, they do have their own way by showing Powell love, greeting her most affectionately when she arrives home, finished with a day's work on the set. For this "animal whisperer," the message is clear, love the ones you're with, the connection will be with you forever