COUNTRY STRONG
Dogs Rule! Country Music's Finest Shares
The Love For Their Best Friends
By Lori Zelenko
What's a Country singer without their dog? There's hardly a star or a song who hasn't written a song about adventuring with their dog or feeling lonely without their dog, loving their dog or losing their dog. PET LIFESTYLES picked five of our favorite Country music artists to share their dog stories, read on to laugh or cry, dogs have empowered each of these artists to be their personal best. They mean more to them than a lifetime of Gold Records and chart-topping singles. Together they are Country Strong!
GOOD OL'DOGS AND GOD: PRYOR AND LEE
DOG CRAZY DUO
"There is no love like a dog's love for their people. I don't care how bad your day was or how s---ty of a person you might be that day. It doesn't matter. They love you no matter what. The closest thing we can liken it to is God's love for us. We are a little too crazy about our dogs sometimes. We absolutely love our dogs. They are just as much of our family as anyone else, and Doug knew that. So, he ended up playing this song for us that he had just written. And as soon as we heard it, we fell in love with it."
"He played "Good Ol Dogs & God" for us after a four-hour meeting about songs we might want to cut. It would have saved us a lot of time if he had played that one first." The heartfelt song has gone and taken on a brand-new meaning for Pryor & Lee, as it now serves as an anthem of sorts for all those who work to ensure that pets remain a vital part of people's lives.
In fact, the two showcased the song at a special livestream concert. Partnering with Greater Good Charities, a national nonprofit organization that benefits people, pets, and the planet, Pryor & Lee connected with exactly 130 humane organizations, rescues and shelters across the country and in Brazil, Puerto Rico and Canada to take this special song to animal lovers everywhere.
Producing the show to raise funds for these organizations, there were no guidelines for the help, Pryor and Lee wanted the groups who benefitted to use the money "for whatever they need, whether that is for awareness or to raise money to fulfill a mission that they have." With the country duo performing a special acoustic version of "Good Ol Dogs & God," their show was "one of the most special shows of the year. To get the chance to do a livestream for so many people at one time and see our song make an impact in real-time —just amazing."
"Organizations such as these have always been important, but became even more important during the pandemic," Baird wants us to realize. "Pets were vitally important for all those people that didn't have anyone over the quarantine and such. If they didn't have anyone, these shelters allowed them to adopt a dog or cat or whatever they wanted. Companionship helped a lot of people get through some really tough times."

OVERDUE ROWDY COMES TO COUNTRY
Country duo Pryor Lee pride themselves on being devoted dog lovers, in fact, they say "that's a love worth singing about, because there is nothing like it." This deep, spiritual belief is the backbone of the country duo's new single "Good Ol' Dogs & God," a song their producer Doug Johnson wrote.
Black River Entertainment recording artists Pryor Baird and Kaleb Lee are the epitome of how sometimes, two is better than one. This unexpected discovery came after they were brought together as roommates while competing as solo artists on NBC's singing competition, The Voice. In January of 2020, Black River signed the duo, and the guys decided on the name "Pryor & Lee." Then it was off to the races, literally. "Pryor & Lee" kicked off the Daytona 500 with a pre-race concert and later performed the televised National Anthem at the NASCAR Bank of America ROVAL™ 400 at Charlotte Motor Speedway. American Songwriter said it best, "Pryor & Lee bring some overdue rowdy to country radio" as they released their first single, "Y'allsome," written by Rhett Akins, Marv Green, and JT Harding. After 2020 closed in on everyone, the guys rounded out a mostly virtual radio promo tour, appeared in an episode of NBCUniversal and Xfinity's Camp Tonsafun, wrote and recorded new music, and played a New Year's Eve show on a Daytona Beach stage facing a rowdy audience multiple stories high on their hotel balconies. With a new year comes new music, and on March 26, the duo released two new songs, "Good Ol' Dogs and God" and "Carry On."
This fall, Pryor & Lee are set to hit the road on their Right Now Tour and release new music. For more information and tour dates, please visit www.pryorandlee.com and follow them on socials.
POP MEETS COUNTRY: EXILE
DOGS AND THE BAND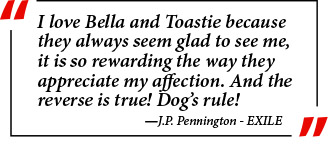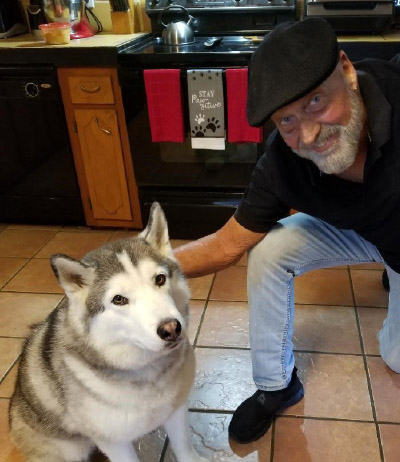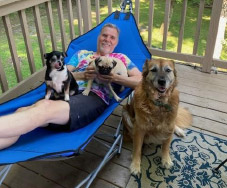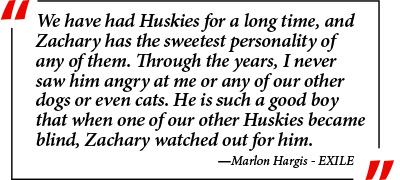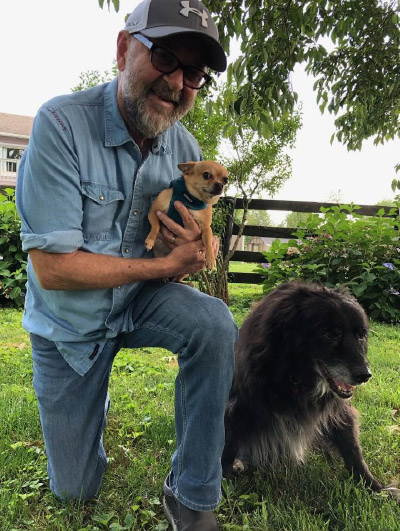 Since Exile formed in 1963 thinking they could play small clubs in Richmond, Kentucky, but their music took off amassing three Gold Albums and eight million records sold. They were inducted into The Kentucky Hall Of Fame in 2013. Two members have been recognized as Songwriter of The Year by BMI and were recently recognized with seven Million Airplay Awards (three were for four million!). Exile is the longest running American self-contained band! Their most successful hit, "Kiss You All Over," spent four weeks at the top of Billboard's pop chart in 1978. In the early 1980's, Exile started to focus on country music with ten No. 1 singles including "I Don't Want to Be a Memory" and "Give Me One More Chance." Their hit, "Kiss You All Over" was used in the 1996 Adam Sandler movie, "Happy Gilmore," and in the 2006 film "Employee of the Month." They have toured with Aerosmith, Fleetwood Mac, The Oak Ridge Boys, Kenny Rogers and The Judds. The five original Exile members re-formed in 2008 and continue to tour today. Current members of the band include J.P. Pennington, Les Taylor, Sonny LeMaire, Marlon Hargis, and Steve Goetzman. 2021 celebrates 58 years for the band and 43rd anniversary of the hit song "Kiss You All Over." Stay current with Exile on their website exile.biz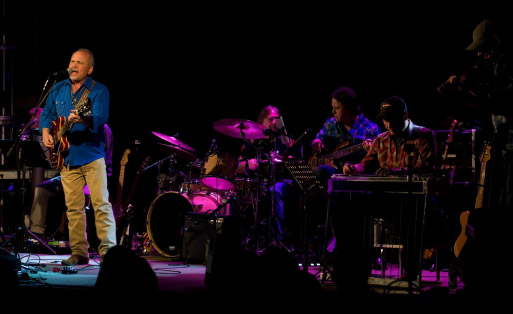 "Folks talk about how animals have unconditional love, which is true, yet to me the greatest gift is watching them grow into their own personality and how they relate to each family member with that perspective. It is also how they relate to the other dogs in their pack. The joy they bring being who they are in every moment spreads that joy to everyone."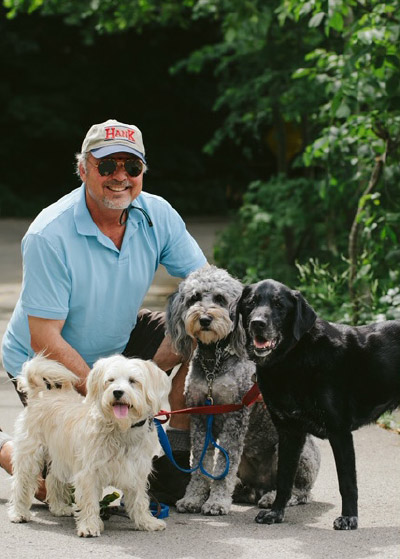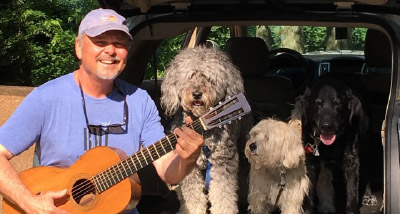 Kent Blazy is an American country music songwriter from Lexington, KY who now calls Nashville, TN home. His credits include several singles for Garth Brooks, as well as singles by Gary Morris, Diamond Rio, Patty Loveless and Chris Young. Blazy has a total of seven number one hits to his credit. Raised in Lexington, Kentucky, Blazy started at an early age playing rhythm guitar and singing in various local bands, citing The Byrds, Rodney Crowell and Joe Ely as influences. He later played for Canadian singer Ian Tyson. Later on, Blazy met former Exile member Mark Gray, who suggested that Blazy move to Nashville, Tennessee. Eventually, he signed a publishing contract, but the publishing company closed. But undaunted, Gary Morris sent Blazy's "Headed for a Heartache" into the top five on the country charts. By the late 1980s, Blazy met with a then-unknown Garth Brooks, who gave him the idea for a song entitled "If Tomorrow Never Comes." He and Brooks co-wrote the song, which went on to become Brooks' first number one hit. Brooks continued to record Blazy's material throughout the 1990s, including the singles "Ain't Goin' Down ('Til the Sun Comes Up)," "It's Midnight Cinderella," "She's Gonna Make It," "Somewhere Other Than the Night," and the George Jones duet "Beer Run (B Double E Double Are You In?)." He also co-wrote "That's What I Get for Lovin' You" by Diamond Rio and "Can't Get Enough" by Patty Loveless in the late 1990s. Blazy, along with songwriters Pat Alger, Tony Arata and Kim Williams, recorded an album entitled A Songwriters' Tribute to Garth Brooks, which included their renditions of songs which they had written for Brooks. Other songs that Blazy has co-written include, "You Can Let Go" by Crystal Shawanda and "Gettin' You Home (The Black Dress Song)" by Chris Young, as well as American Idol season 8 finalist Danny Gokey's debut single "My Best Days Are Ahead of Me." Stay current with Kent Blazy on his website kentblazy.com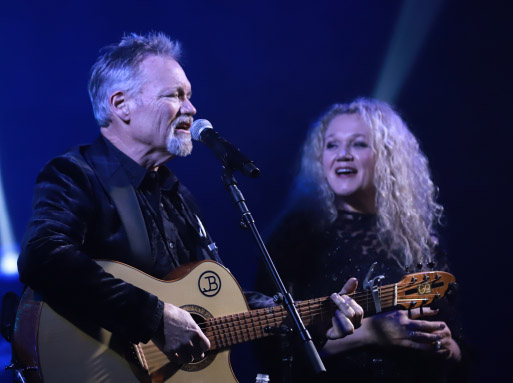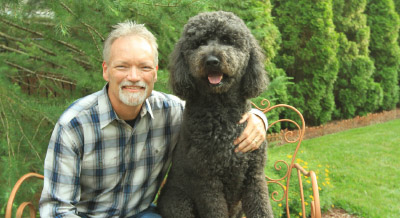 MEET CHILD #4
"Bentley is part of our family. He is almost human! Robin and I often refer to him as child #4. He goes everywhere with us: on the road, in the theater, visits with Nana, trips to Lowe's and Home Depot. The guys in the band have adopted Bentley, they named him the Official Road Dog. One of the band guys created a tour lanyard that is a picture of Bentley sitting in the driver's seat of the bus. Bentley loves being in the theater while we are setting up and sound checking. His favorite game is for us to hide a toy in one of the seats of the theater. He goes up and down every isle until he finds it. Bentley makes me laugh. He warms my heart, and he is a treasured friend."

LESSONS LEARNED: JEANNIE SEELEY
EMPOWERED BY LOVE
Grammy award-winning country star, John Berry is gearing up for the release of a new album in 2021 and the 2021 Christmas With John Berry, The Silver Anniversary Tour. He took advantage of being off the road for much of 2020 to explore new opportunities, including partnering with Monroe Carell Jr. Children's Hospital at Vanderbilt for his weekly series, "Songs and Stories For Kids," which has charted multiple times on the Pollstar Live Stream Chart. He released a new video and re-recorded a new single for "The Graduation Song," started a new podcast, Faith Family & Friends with John & Robin Berry and ended the year with his 24th annual Songs and Stories, a John Berry Christmas. In 2019. John Berry celebrated the 28th anniversary of his first record deal. He released "The Richest Man," dedicated to his father from the new album, "Thomas Road." All this after overcoming throat cancer in 2019.
The accolades and chart-topping hits have been a norm for Berry for some time, he twenty singles on the country hit parade charts earned him numerous Gold and Platinum records, six of which went Top 5 as well as a No. 1 on the Billboard and Radio & Records country chart not to mention a GRAMMY Nomination and win. He was nominated for CMA Vocal Event of the Year for "Long Haired Country Boy" with Charlie Daniels and Hal Ketchum. Both fans and media took note when "There He Goes" was released as a duet with Patsy Cline. Berry's two most recent albums, 'What I Love The Most" and his holiday album, Christmas, can be downloaded from his website, iTunes, and other digital platforms.  Follow John at johnberry.com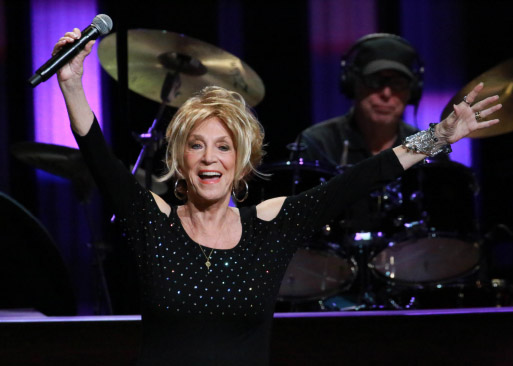 THOROUGHLY MODERN JEANNIE

Known as "Miss Country Soul," Jeannie Seely will celebrate 54 years as a member of the Grand Ole Opry on Sept 16, 2021. Her current album, "An American Classic," includes her duet with Willie Nelson, "Not A Dry Eye in The House." In her six decade career, there's been no shortage of chart-topping songs from her 1966 Top 10 Billboard album, "The Seely Style," to her most recent self–produced album, "Written In Song," a CD project recorded by Country Music Hall of Famers, legends including Ernest Tubb, Dottie West, Willie Nelson, Merle Haggard, Faron Young, Jack Greene, Little Jimmy Dickens, Chris LeDoux, Ray Price and more. She earned a Grammy for her recording of "Don't Touch Me" in 1967 and in 2018 Seely was honored to receive a star on the famed Music City Walk of Fame. Ranking #2 in Billboard's Top TV Songs Chart for January 2018, her song "Anyone Who Knows What Love Is (Will Understand)," was originally written in 1964 and recorded by Irma Thomas. The song is the trailer theme song for "Jurassic World: Fallen Kingdom." It inspired Seal and Boyz II Men to record their own versions and is featured in the Netflix science fiction anthology, "Black Mirror. "
Working tirelessly behind the scenes on behalf of fellow artists and musicians, Seely is says, music critic Robert K. Oermann, "one of country's most completely modern female personalities." Keep up with all things Jeannie Seely at jeannieseely.com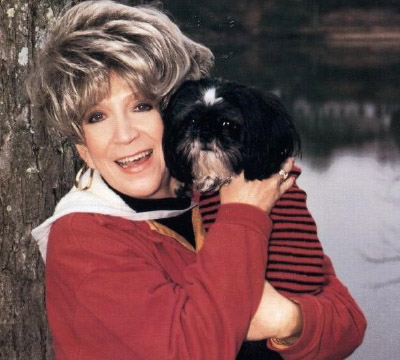 "From the very beginning, Shadpoke had a tremendous job ahead of him. I found him on the street, filthy, injured, hungry and afraid…he had a rough job just trying to get well following surgery, but he made it. By then his sister, Love, a 5 lb. Maltese, was in the end stages of her battle with cancer. It became his job to watch her, whenever she got up, he would come tell me she needed me. After the painful loss of Love, it was his job to comfort me. For an 8 lb. Shi Tzu, he shouldered his responsibilities very well. When we heard of a little girl dog in danger of being sold to a puppy mill, we drove to Florida and brought her home with us. We named her Cheyenne. He knew his job now was to take care of her, be her big brother; they were inseparable until Cheyenne and I had to say goodbye to him. He taught me that you could love more than one dog, but I will always treasure the life and times of Shadpoke."
MAKING MERRY:
ALLIE COLLEEN AND HER XMAS PUP
"To me one of most special things about Merry is something I often run into with rescues, it's their tremendous ability to love despite what they have been through. Merry (short for Merry Christmas) was scheduled to be euthanized December 26th. Even though she came from a very unsafe environment and has, to this day, a lot of mental and physical issues, one thing is for sure, I have never had a more loving and protective dog than Merry."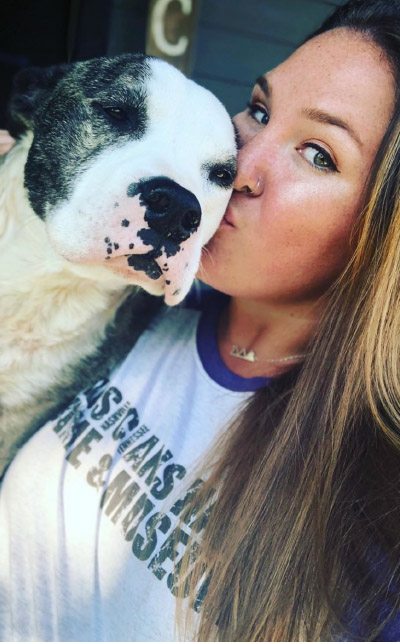 LAYERS OF LOVE
The room never fails to fall silent when Allie Colleen begins to sing about the layers of love and heartbreak that have shaped her. One of her original songs, Close Enough, gained more than 715K views on YouTube and a number of her songs and videos have gone viral. Persistently working to alongside top industry professionals, she performs at venues around Nashville and nationally. Allie Colleen's debut single, "Work in Progress" is a sweet sentimental ode to her introduction to the music industry. Her first radio single, "Ain't The Only Hell (My Momma Raised)," broke the top 30 on Music Row Breakout Chart and landed at number 9 on CDX TRACtion True Indie Chart. Her well-received debut album, STONES, is a popular downland and her live shows premiere future digital singles, "Playin' House," "Don't Give Your Heart To A Cowboy," "Make Me A Man," "Pink Lemonade," and "Only Oklahoma." Stay current with everything Allie Colleen on her website: alliecolleenmusic.com
THE GLORIA STEINEM OF COUNTRY:
SIMONE REYES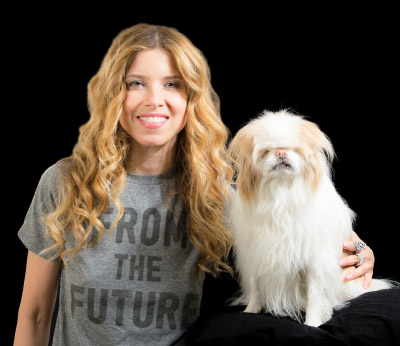 "I like to call pets 'companion animals' and instead of owner I call myself 'guardian' or 'parent.' Companion animals mean everything to me.  I truly believe that they are lifelines. I have known people who suffer from depression (even suicidal) who credit the presence of their companion animal as vital players in their journey towards healing."
"For me, having an animal companion is the difference between feeling lonely or supported, feeling sad or happy, feeling misunderstood or seen.  They are the light in the dark."
Simone has boldly shed her clothes for PETA's "Rather Go Naked" demonstrations and Stray Cat Alliance and earned recognition as "The Gloria Steinem of the Animal Rights Movement." She is a well-known speaker on animal rights at events such as TedX, The Seed in NYC, WorldFest and the National Animal Rights Conference, appearing alongside founding leaders in the animal rights movement. Simone is a 20+ year vegan and has been a grassroots animal rights activist for most of her adult life.
FROM HIP HOP TO COUNTRY
New York City native Simone Reyes may have gotten her start in hip hop but her dream and her passion is country music. She is dedicated to honoring the timeless country sound of her idols such as Patsy Cline, Loretta Lynn, Tammy Wynette, and others with her songs which have contemporary appeal and authentic true country roots. Her music is available on iTunes and on major streaming platforms, Spotify, Apple Music and iHeart Radio.
Simone, who is of Irish/Asian/Spanish descent is also an ex- reality star, world renowned animal activist, TEDx speaker and author. Gratefully proving that dreams don't have an expiration date, Simone now spends time in the studio recording /co-writing songs, conceptualizing  music videos and letting her voice finally be heard. It is her prayer that she will lead by example for others, especially women, who have a song in their heart that has yet to be heard and whose time has come to fly.
To keep up to date on Simone Reyes, simonereyes.com