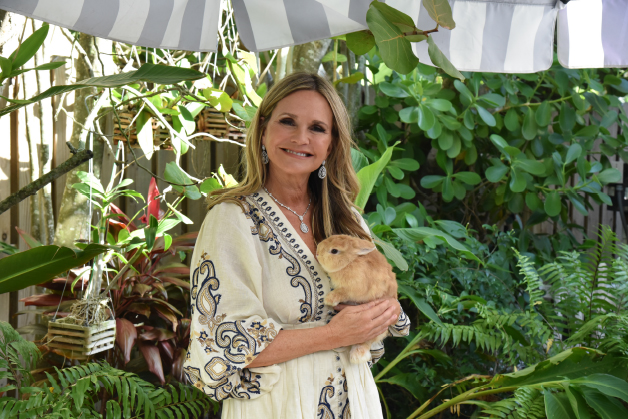 DR. ROBIN GANZERT
The Importance Of Animal Rescue
By Patricia Canole
American Humane has been the country's primary voice for the humane treatment of animals. Founded in 1877, it is this country's first national humane organization which began its mission by protecting farm animals and went on to pioneer advances for animals over the years.
Today, American Humane protects and improves the lives of nearly one billion animals worldwide. Each year, the organization helps ensure the proper treatment of millions of farm animals, rare and endangered species in zoos and aquariums. It also ensures protection for the beloved animal actors appearing in movies and TV through their well-known "No Animals Were Harmed®" program. Animal Humane also rescues animals suffering in natural disasters,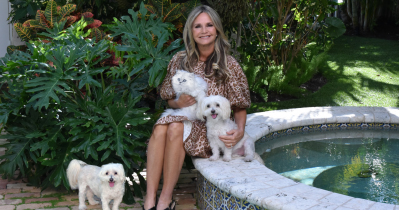 puppy mills, and large-scale hoarding and cruelty cases.
Recently we sat down with Dr. Robin Ganzert, CEO and president of Animal Humane, who sheds light on the importance of animal rescue worldwide. Here is her story.
Tell our readers about your background and how you found American Humane to make such a difference.
 First, I have always been an unabashed animal lover and advocate. It's something that has been a deep part of me for as long as I can remember. And since my professional life was always focused on philanthropy, being offered the CEO position at American Humane, which had been behind virtually every significant advance in the Compassion Movement, was just too perfect. So, I jumped at it.
How has American Humane responded to the COVID-19 pandemic in this past year?
I'm a great believer that challenging times have a way of bringing out the best in us. It's certainly been true at American Humane, founded after the Civil War to fight for the humane treatment of all living things and having helped millions of animals through two World Wars, the Great Depression, 9/11, and every major disaster over the past 100+ years.
When the global COVID-19 pandemic struck, it affected people and millions of animals. At first, when people panicked, some began abandoning their pets because they thought they might get infected by their animals. American Humane led the charge to dispel those false rumors and urged people instead to adopt a "pandemic pet," leading to the most incredible surge in adoptions in modern times.
Still, many pets were left behind and shelters, especially in remote and poorer areas, found themselves in deepening trouble with fewer donations and a dramatic drop in foot traffic as people sheltered at home. To help, American Humane launched the "Feed the Hungry/COVID-19" campaign, which delivered more than one million meals, as well as critically needed medicines and supplies to animal shelters around the country.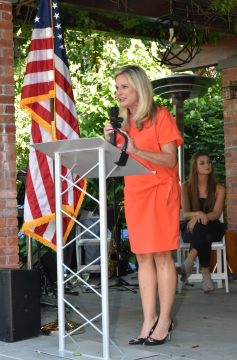 Describe your philanthropic work with animal abuse.
An essential part of work is rescuing animals from abandonment, cruelty cases, and puppy mills. We work closely with law enforcement agencies to conduct raids and care for animals in the most horrific situations. In one case, our team drove one of our giant rescue vehicles 1,200 miles to help rescue and rehabilitate 255 puppy mill dogs who were found living in unbelievable filth—89 of them were crammed into a single mobile home! In addition, we've worked to bring abandoned, starving horses back from the brink of death and help prosecute their abusers. And just recently, we saved more than thirty beautiful collies and collie mixes who were left to starve outside in the snow. It took round-the-clock medical care and plenty of love and attention to bring these beauties back to health and help them to trust people again.
As CEO and president, what has been your role in transforming the advancement of protecting all animals?
My goal has been to dramatically increase the sheer number of animals protected by American Humane and add whole new areas of humane protections for creatures who were not receiving them. When I arrived in 2010, American Humane directly touched the lives of about fifty million animals each year. In just over ten years, that number has increased so that we now safeguard and care for one billion each year, with many more species under our protection.
As a CEO who focuses on the stewardship of charitable dollars, I'm particularly proud to note that more than 91 cents of every dollar spent goes directly to programs. This is part of why American Humane has earned Charity Navigator's highest "Four-Star Rating" three times in a row. It's also garnered a "Top-Rated Charity" with an "A" rating by both the American Institute of Philanthropy's CharityWatch and Great Nonprofits and was awarded the gold level seal from GuideStar USA. In addition, the organization has also earned the Independent Charities Seal of Excellence, was awarded inclusion on Better Business Bureau's prestigious Wise Giving Alliance Accredited Charities list and was designated as a "Best Charity" by Consumer Reports.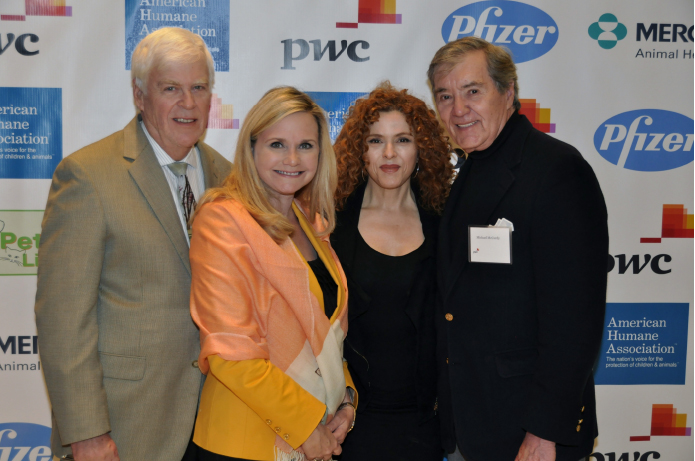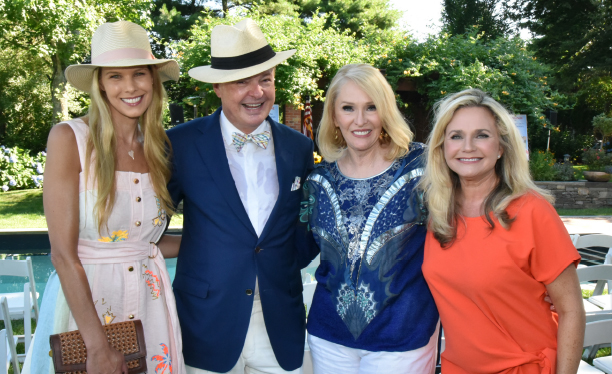 Explain to our readers the new initiatives you've implemented since becoming the head of American Humane.
I am glad to say there have been quite a few, many of which benefit animals and people. For example, our Canines and Childhood Cancer study was the first clinically-based examination of the healing power of therapy dogs for children with cancer and made headlines around the world. And we've tapped into the healing power of animals to help our veterans, too. For example, our Pups4Patriots program finds dogs in need of forever homes and trains them as life-saving service animals for warriors grappling with Post-Traumatic Stress and Traumatic Brain Injury. We also started a program to bring home war dogs who were separated from their handlers and left overseas, reuniting them with those who love them most and giving them happy and healthy retirements.
Animals are so important to us in so many ways that we cannot allow them to disappear. That's why we launched our global humane conservation program, helping to ensure the welfare and survival of remarkable and endangered species in leading zoological settings worldwide. 
I'm incredibly excited about our latest program, our new American Humane Sanctuary. This new Sanctuary will provide a welcome refuge to animals in need of forever homes, one where they can overcome the physical and emotional scars of the past and meet their future families in a beautiful home setting. Set on ten acres, the Sanctuary features everything dogs, cats, horses, birds, and other animals could want, with dog
runs, agility courses, dressage greens, barns, gardens, an aviary, and a wellness clinic. The Sanctuary will also serve as a new Pups4Patriots center to help more veterans with free life-saving service dogs. It is a place where, thanks to the remarkable power of the human-animal bond, everyone can indeed find a new "leash on life."
What is your biggest challenge today?
Despite the tremendous progress in treating our animal friends, many are still suffering and need our help. We need to enlist everyone, everywhere, to adopt a humane lifestyle—adopting animals from shelters, supporting rescue work, making compassionate choices at the supermarket, in their choice of entertainment, and visiting American Humane Certified™ zoos and aquariums.
Lastly, how do you see American Humane in 10 years?
Our vision is of a world free of abuse, neglect, and cruelty toward animals. A planet where all people are educated and empowered with the tools to make compassionate choices affecting the creatures with whom we share the Earth and a culture in which the powerful, life-enhancing, life-saving connections between humankind and animals are unleashed for the benefit of all. My goal is to move us closer to that vision by doubling yet again the reach of our humane programs and inspiring people all of humanity to join us in our quest to build a better world for all the world's creatures—ourselves included.
For more information on 
American Humane,
visit americanhumane.org