CHOOSING A VETERINARIAN
IS NO DIFFERENT THAN CHOOSING A HUMAN DOCTOR
By Dr. Stephanie Liff, D.V.M.
Congratulations, you have arrived home with your new furry friend and now you need to know the next steps, including choosing a veterinarian to care for your pet. This sounds like an easy enough task but here are some things you should consider while making this choice.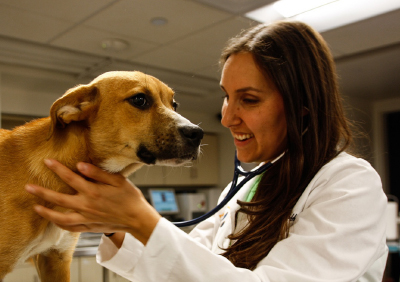 The first thing to consider is convenience. You want a vet that works into your lifestyle, including where they are located, the hours the clinic is in operation and their policy on emergency or urgent care visits. None of these questions has a specific right answer, but if you work the standard New York City lifestyle of 8-12 hours per day, for example, you need a vet with weekend hours.
The next major thing to consider is quality of medicine and price point. There is a range in quality, similar to a private doctor you may see vs a walk-in urgent care clinic, and each different provider fits a specific niche. If you wish to obtain routine care at a low-cost clinic, or a vaccine clinic, that may work for your family and your pet, but it is important to understand the different levels of care so you're making an informed choice. These types of clinics often administer treatment (basics like vaccines, heartworm/tick testing) without a full physical examination. The vaccines are standard quality and safe, but they may try to administer more at one time than in a private practice. In a private vet clinic, your vaccines will be administered as part of a doctor or nurse visit, with discussion on your pet's specific needs, and concerns you may have in conjunction with a full physical examination. This style of care delivery is more comprehensive, and with it comes with an increased cost. The next care quality consideration is if your chosen clinic can accommodate for non-wellness visits. Some clinics will see basic sick visits, such as skin and ear infections, but refer you to an emergency or specialty clinic for more severe illness. While neither approach is wrong, it's just important to understand what that might look like as you're choosing a vet.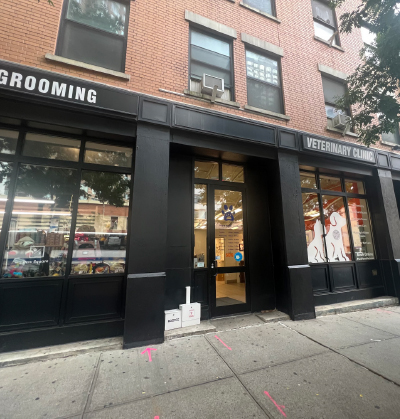 The final, but equally important factor, is a match between your desired personality and the one delivered by the clinic. Basically this is the vibe, and it's not just the doctor that drives this. You may love the doctor but feel the support staff leaves something to be desired, or vice versa. I have known countless clients that prefer certain doctors and nurses to others in the same practice. And that is ok, but you just need to understand if you will be able to stay with one provider or if the clinic functions more on a "see who is available" scheduling system. These factors are important as you build a relationship with your vet and if that is your goal, ask those questions when making your choice. In many clinics, the "book as needed" protocol works well in having open capacity for clients, but may limit your ability to bond with your vet.
Another point to consider, though not essential to everyone, is communication styles and the level of technology you are comfortable with in a medical setting. For example, can you text with your doctor or email? Do you want that option? Do you want to have access to your records digitally through an app or does that not bother you? These communication and technology options are evolving as software catches up to consumer demand, but if it matters to you to have these choices, you should inquire from your vet it they have the option to email or text with you. And whether or not you can monitor your pet's wellness through an APP that has access to their medical records.
I hope these tips are helpful to you and your new furrever friend. I want to reiterate that it's important for you to define your most important needs when making this choice. If you get the impression your questions are met with resistance, that may be telling in terms of how the practice functions. You can also inquire from neighbors about their experiences, or look on a local blog, review site and more which is as good of an indicator as any for making an informed choice! Happy vet searching!
Dr. Stephanie Liff is the owner of Pure Paws Veterinary Care