DOGS VS. ICE CREAM
THIS SUMMER EVERY PUP'S A WINNER!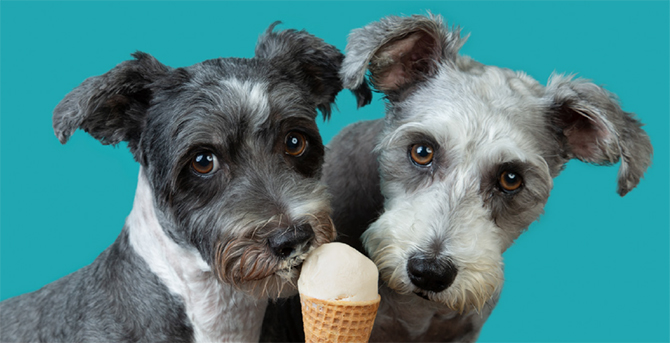 BUSTER AND HUDSON Buster, mini schnauzer, 7 years old Hudson, mini schnauzer, 9 years old
By FoxyLoxy MacDonald | Photos by Diana Lundin, Dogs vs. Ice Cream, Familius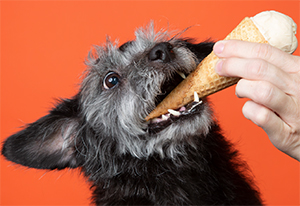 HAPPY terrier mix 7 years old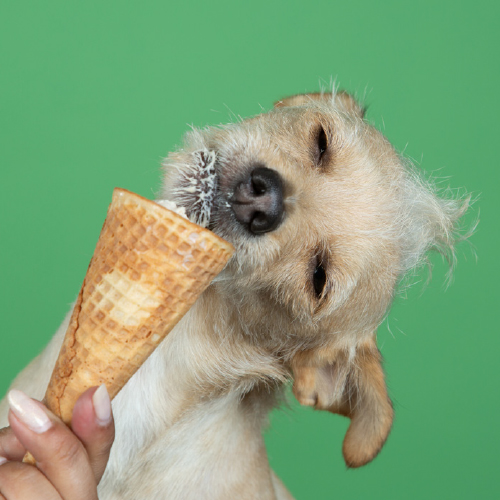 JAKE terrier mix 1 year old
Come August when celebrity photographer Diana Lundin's book comes out, ice cream season will be in full swing but one look at the delicious cover image and any self-respecting dog will start drooling right now! And I confess, I count myself among them. And you might ask WHO am I? A Yorkie not yet celebrated enough to be featured in this beautiful book that even makes cat lovers smile, after all they are watching us canines face a battle: can any dog totally devour ice cream before it melts? Some of us - Pitties, Dobermans, Boxers, Dalmatians, Poodles - and yes, they star in the book - know that the way to score a scoop is stealing a lick by leaping high. Others, petite like me, are dependent on compassionate humans bending down to, shall we say, give us a lick up.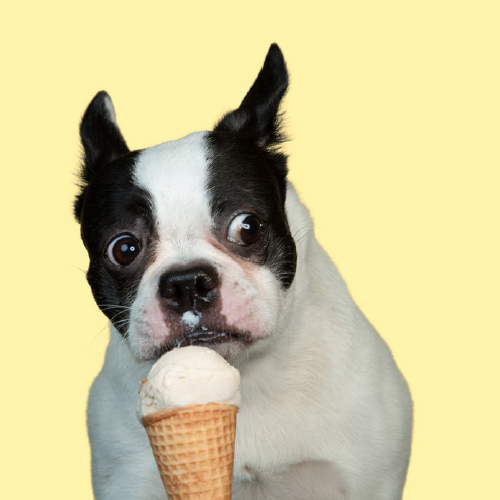 CODY Boston terrier 4½ years old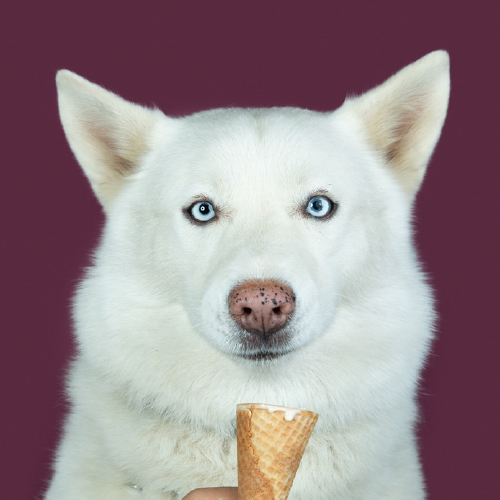 MAYA husky mix 5 years old
One thing we all have in common however is a commitment to earning that prize, a frosty treat on a hot sunny day. We are grateful to Ms. Lundin for chronicling our dilemma. And envious of the lucky pups who got to chow down in front of the camera. We hear that even celeb pups like Thunder whose pet parent is Kristin Chenoweth, gloried in their triumph, licking the odds to win this seasonal struggle. Panting with anticipation? You can pre-order at familius.com. Or wait 'till Summer heats up to fetch a copy at dog-lovin' booksellers everywhere.
---
AUTHOR BIO
FoxyLoxy MacDonald is a 10-year old Yorkie. Relocated to the Big Apple from SoFlo, she has traded attitude for altitude, living the high life in NYC.