TASTY DELIGHT:
PAWTREE SUPERFOOD SEASONINGS FOR DOGS AND CATS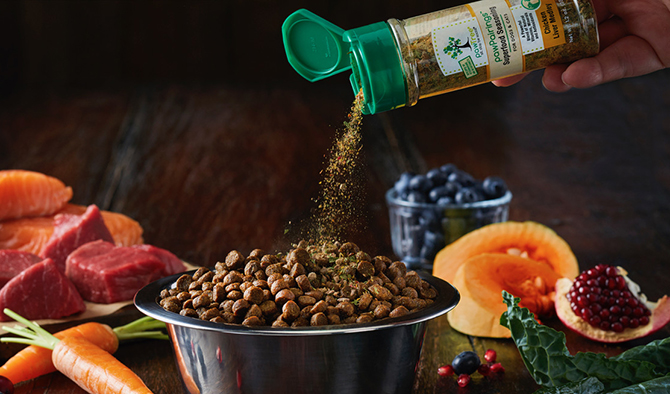 PawTree superfood seasonings, healthy and delicious toppers and more, make your pet's food a tasty delight. www.pawtree.com
By Annabelle Shapiro
Bikini season is upon us and our four-legged friends. After a long, long winter and soggy spring of too many treats and not enough exercise, our pets likely need to shed some pounds. pawTree (circle R), a company that makes natural nutrition for dogs and cats, has come up with an easy way for pet parents to help their furry friends enjoy their food, without packing on the pounds. pawPairings (circle R) Superfood Seasoning, the Original Pet Food Seasoning contains freeze-dried proteins (either meat, poultry or fish), 8 superfoods, and a proprietary vitamin and mineral blend. pawPairings (circle R) makes pet food both nutritious and delicious without adding many unwanted calories. Pet parents can select from 10 delicious varieties - from Asian Blend-their version of Chinese take-out for pets, to Mexican Blend-so your pet can enjoy "Taco Tuesday" with you, to a variety of other delicious medleys containing proteins like beef, chicken, turkey, duck, salmon or ocean fish. Let's face it, you don't like to eat the same thing every day, and neither do your pets. pawPairings (circle R) can be sprinkled on any dog or cat food, and will give your pets the variety they crave at mealtime.