WHERE TO GO WITH FIDO?
Top Picks for Dog-Friendly Getaways near and far
By Lori Simmons Zelenko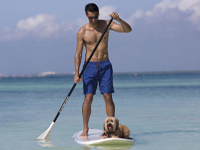 CANCUN CALLING
Punta Nizuc in Mayan translates to "nose of the dog," so it's only fitting that this Cancun resort goes above and beyond to make your pet's vacation as relaxing and luxurious as yours. The culinary team at NIZUC Resort & Spa (www.nizuc.com) has created a special menu for pets, full of sophisticated options like crunchy dog snacks, veal bone beef tartare, burritos with poultry sausage and more. In addition to the menu, the resort offers overstuffed dog beds and dog dishes. Feeling adventurous with your pup? You can even bring them out paddle boarding with you.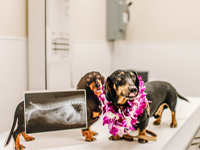 HAWAII 2-0
Elevating pet care to a practically exalted level, Oahu's Alii Animal Hospital and Pet Resort (https://aliianimal.com/) is founded on the value of imi ola, which means "to seek life's highest form." Certified as a "Fear Free" facility, this luxury destination for daycare and/or medical care is designed to put pets at ease and gain their cooperation through positive actions. Pets are treated to spacious glass-doored suites, complete with amenities such as ergonomic, allergen-free pet beds, soothing music, a flat-panel TV, and online pet video monitoring for pet parents to view their pets while away. Plus not only can pets can romp over, under, and through obstacles and relax on lounge chairs, they can also be signed up for massages, pedicures, and spa-like baths with Alii's signature lilikoi and pineapple scented products during their stay.
The state-of-the-art hospital includes five exam rooms, digital full-body X-ray, ultrasound, treatment rooms, a surgery suite, a dental surgery room with a hand-held dental X-ray machine, and an on-site laboratory. There is even an in-house pharmacy. Truly pets at this resort/hospital are treated to the best life they could possibly imagine; indeed it sounds like paradise.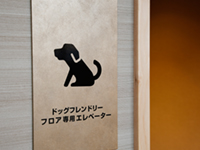 JAPAN AIR
Plan ahead. Take time over the Holidays to think about where you'd like to be when the cherry blossoms are in full bloom early in the Spring and where Fido would like to be indulged as you watch one of nature's loveliest spectacles unfold. Get on that jet plane and head to Japan, specifically this delightfully elegant pet-friendly inn (ryokan in Japanese) The Shiroyama Terrace Tsuyama Villa (www.tsuyama-bettei.com) located next to the Tsuyama castle (one of Japan's top 100 castles and world class cherry blossom viewing spot - away from tourist meccas of Tokyo and Osaka) in the Setouchi Region of Japan. Plus Fido - who's an amenities pro at this point - can enjoy dedicated dog toiletries and a most luxurious personal bathtub (telling you this is a MUST!) plus a dog playground and run, and dog-carts to rent.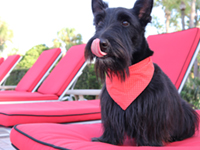 MOVE OVER WALT DISNEY
Fido your forever loyal four-legged friend is sure to groove on this lush Florida-style resort right in the middle of the action. Pet friendly, The Wyndham Orlando Resort International Drive (www.wyndhamorlandoresort.com) is convenient to all of Orlando's famous theme parks and there's plenty of space for pets to relax, too. Pets are able to join their owners for dinner on the patio at this family-friendly destination.
BEST FRIENDS ROADHOUSE
Pet sleepovers have never been more fun! Head to Southern Utah to check out Best Friends Roadhouse and Mercantile, (www.BestFriendsRoadhouse.com) a pet-centric, 40-room lodging option in Kanab, UT, owned and operated by Best Friends Animal Society, What's in store when you visit? Complimentary shuttle transportation to and from the organization's nearby Sanctuary, as well as organized Best Friends member activities, including volunteer opportunities and pet sleepovers. And best of all, revenue from the Roadhouse will support Best Friends' efforts to end the killing of dogs and cats in America's shelters by 2025. "This is the next level in pet-centric travel," said Brooks Bradbury, Director of Hospitality, Best Friends Animal Society. "We look forward to welcoming all visitors to Kanab – travelers with furry friends and those without, travelers who are visiting or volunteering at Best Friends Animal Sanctuary or those guests who would like to know more about our work. We love welcoming pet sleepovers!"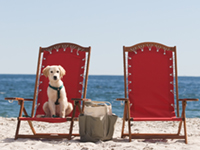 DOGGIE DOES IT
Homeless dogs can go home - forever - when they stay at the Inn by the Sea Cape Elizabeth, Maine (innbythesea.com), an award-wining ocean-front getaway in Maine and member of Preferred Hotels & Resorts. Partnered with the Animal Refuge League of Great Portland, homeless dogs reside at the hotel until adoption. Want to take Fido for a spin before making a commitment? You can walk on the grounds or treat the lonely pup to dinner at the Fireside Lounge. Dogs of all sizes are welcome and spoiled at no extra fee. There's doggie massage, doggie cocktail hour, and dog sitting and walking services.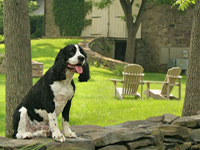 JERSEY DOGS
Looking for New Jersey Pet friendly hotel? Visit The Woolverton Inn. Majestically set upon 10 acres of rolling hills above the Delaware River the Inn's luxurious and immaculate Garden Cottage is designated as pet-friendly (dogs only). While our sheep are the marquis animal of the Inn, they love to share the beautiful grounds with guests' dogs. A soft sleeping towel is provided for the comfort of your dog and can also be used to protect bed linens. And a dog feeding bowl and treats are also proffered by this lovely destination assuring Fido a warm welcome.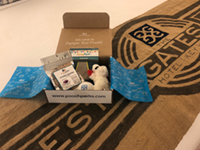 LAID BACK PUP
Welcome to a sun-soaked paradise. Leave the cold, gritty city streets behind when you enter The Gates, and discover the history and soul of Key West. This laid back property welcomes four-legged guests with a Pooch Box at check-in. Plus there's Yappy Hour hoist one to raise money for the Keys SPCA, a local non-profit dedicated to the protection of abandoned dogs. http://www.gateshotelkeywest.com.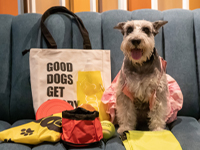 PLAYFUL POOCH
The Gates Hotel South Beach on Collins Avenue steps from the Atlantic Ocean and a hop, skip and a jump from Lincoln Road's shops and restaurants, is a Mid Century resort offering pets an all-in-one dog care package with a variety of fun toys and accessories from Goody on arrival. Your canine companion will be beach ready in an instant with ball, bowl, water bottle, bandana and more! Plus if Fido overdoes it, no worries, the hotel is partnering with FetchMyVet for in-room pet care. http://TheGatesSouthBeach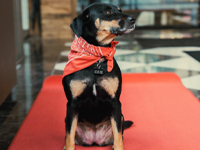 STOMPIN' GROUNDS
A stylish boutique hotel in the heart of downtown Nashville, Tennessee and close to the dog run at Riverfront Park, Hotel Bobby, a member of Preferred Hotels & Resorts, is not only pet-welcoming, but also has its very own live-in ambassador named Sasha. A Shepherd mixed-breed rescue pup, Sasha was found living under a bridge by Country Road Animal Rescue and was rescued by the hotel team to spend the rest of her days welcoming and playing with guests. Sasha's face appears on bath towels in each of the guestrooms, which are available to purchase for those who wish to take one home; proceeds go to the rescue shelter that saved her. The mini bar is well-stocked with dog treats and toys and pups can join owners at the rooftop lounge and order from their own special gourmet menu.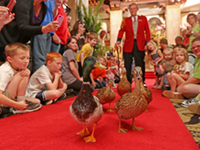 DUCK WALK
With a storied history dating back to 1869, The Peabody Memphis, a member of Preferred Hotels & Resorts, is an iconic landmark in the heart of downtown Memphis. In honor of its 150th anniversary this year, the hotel has been recently renovated, offering refined Southern charm across the 464 elegant guestrooms and suites. The hotel's most famous guests are the beloved mallard ducks, who visit the lobby daily for the March of the Peabody Ducks – a property tradition dating back to the 1930s. When off-duty, the ducks live in their luxurious Rock Duck Palace made of marble and glass on the hotel's rooftop. Dogs and cats are welcome to visit.