PROTECTING AND PRESERVING RED AND GREY WOLVES
The South Salem Wolf Conservation Center
By Sebastian Rubino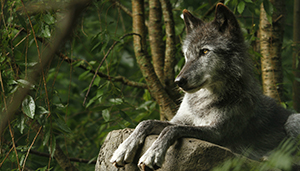 Wolf Conservation Center, located in South Salem, NY, helps to recover wolf populations in North America by teaching about wolves, their relationship to the environment, and the human role in protecting their future. Meet Zephyr an Ambassador Wolf. ©Courtesy of the Wolf Conservation Center (WCC)
Due to overhunting and habitat loss, wolf populations are not what they once were. However, thanks to the Wolf Conservation Center (WCC) in South Salem, New York, there is still a glimmer of hope for them. Founded by Hélène Grimaud in 1999, the WCC is a nonprofit education organization working to protect and preserve red and gray wolves in North America through science-based education, advocacy, and participation in their release. Both species are critically endangered.
The conservation center houses 50 wolves, with 20 being red wolves, and 27 Mexican gray wolves. There are also three ambassador wolves, who are socialized gray wolves that help educate the public about the true nature of wolves. The WCC is one of 41 centers that houses red wolves, and one of 54 that hold Mexican gray wolves.
By the mid-1980s, hunting, trapping, and poisoning caused the extinction of Mexican gray wolves, or "lobos" in the wild, with only a handful remaining in captivity. In 1998, the wolves were reintroduced into the wild as part of a federal reintroduction program under the Endangered Species Act. Currently, only 131 of them exist in the wild. "What that essentially means is we house these wolves, we care for them, and we're ensuring the long-term sustainability of this population in captivity," Director of Education Regan Downey said. "However, the ultimate goal would be to release them into the wild."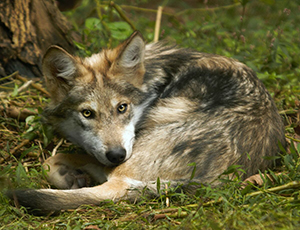 While Mexican gray wolf populations are low, the WCC is doing what they can through careful breeding to ensure their survival. ©Courtesy of the Wolf Conservation Center (WCC)
When it comes to diet, the WCC tries its best to simulate how wolves feast in the wild. Each wolf is fed once a week with a diet of native prey, primarily roadkill deer, in order to best prepare them for a wild life.
Due to certain conditions, it can still be difficult for wolves to survive in the wild. Mexican gray wolves, for example, primarily live on the border of Arizona and New Mexico. According to the Wildlife News, the livestock industry has argued that it is necessary to kill large predators, including wolves, from time to time to appease the locals and create "social tolerance." This is a major obstacle that the WCC considers before releasing any of their Mexican gray wolves on open land.
Each enclosure in the conservation center ranges from 1-2.5 acres, giving them plenty of space to roam. "We give them what they would need in the wild," Downey said. "They're fed a diet of whole carcass roadkill deer in order to prepare them for the best possible life – a wild life."
The Wolf Conservation Center (WCC) offers a unique and educational experience. All their education programs offer guests of all ages opportunities to not only learn about wolves but to see wolves too! Program lengths vary, but generally run approximately 1.5 hours.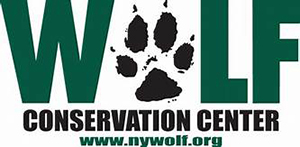 All visitors are required to pre-register for a program - go to nywolf.org to sign up and explore your options. If you're looking for a Yellowstone experience without heading out West, Sleeping with Wolves, the Wolf Conservation Center's (WCC) popular nocturnal adventure is for you. Guests have a chance to camp out overnight with the 20+ wolves that call the WCC home! With all the howls, circling vultures, and nature's nighttime chatter, you'll feel like you're camping under the stars with wild wolves. Pre-registration is required. Space is limited and dates sell out quickly!