Rescue Heroes
Plush Toys Tell The Story of Real Life Rescue Dogs
*
Online Exclusive
*
By Lori Zelenko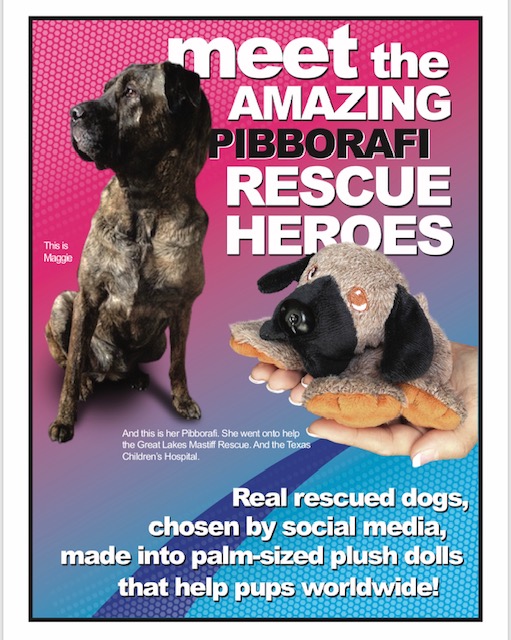 Wouldn't it be wonderful to hold an adorable soft, cuddly puppy in the palm of your hand? A plush pup who has a heartwarming story to tell of finding its fur-ever home? This dream comes true with the authentic and lovable collection of lightweight, palm-sized children's toys modeled on real life rescue dogs. Designed by a team of veteran toy designers from Italy, Iceland, the United States and England, Pibborafi® Rescue Heroes (https://pibborafi.com) are not only a fun toy for children (age three and up) but they give back too, making them meaningful as they engagingly share life lessons important to us all.
Pibborafi is a toy company on a mission, "to introduce the next generation to the idea of rescuing a dog, as opposed to purchasing one," explains Laura Brown, Executive Director. "If a child owns one of our plushies with a real-life rescue story attached to it, they will grow up familiar with rescuing. Then, hopefully they will rescue a dog in the future. And best of all, when their new Pibborafi furry friend comes home with them we give a significant percentage of sales to the shelters and rescue groups. This way, one
Pibborafi Rescue Hero
is can make a difference to many dogs in need and help give these pups a chance to share their story."
If you think your rescued dog or a rescued dog you know and love qualifies to be a
Pibborafi Rescue Hero
, you can enter their annual contest on Instagram with the hashtag
#pibbpickmypup2020
. Any dog with any number of followers can compete, even one with zero followers. All your dog needs is a presence on Instagram. The finalists are selected based on their true story of rescue.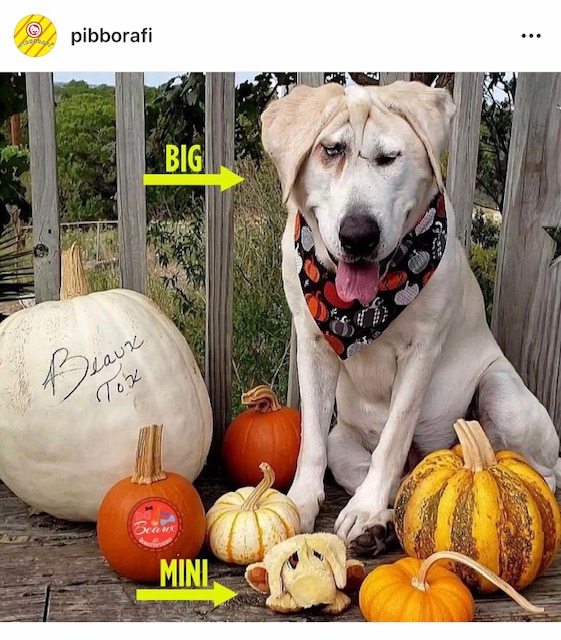 Rescued dogs who may qualify to be a Pibborafi Rescue Hero can also include any dog that has had human intervention to save their life in some way. So that might mean a dog bought from a breeder who suddenly develops a life-threatening ailment. Or a dog saved from euthanasia by a human who secures the medical treatment the dog needs. Another example might be a dog saved from drowning.

Currently, Pibborafi's newest Rescue Hero is BLUE is an adorable plush recreation of a gentle pit bull found with nothing but pebbles in his stomach, a starving stray with a large, untreated scar on his head. Clearly abandoned and left to suffer alone on the streets, he was taken in by Rescue Dogs Rock (https://rescuedogsrocknyc.org/) and was soon rescued by a loving family in Newark. But BLUE started to get painful cysts and had to get them drained regularly. However this rescued dog was lucky, he got the surgery he so well deserved and is now living a peaceful, safe, pain free life with his forever-family. Pibborafi encourages fans to "adopt" BLUE, "take him home and show him the love he deserves." Rescue Dogs Rock benefits every time someone takes BLUE home.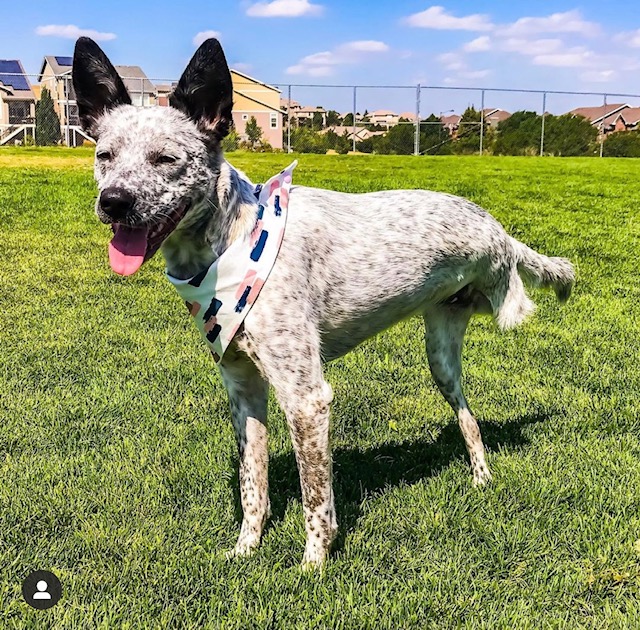 What's in the future for Pibborafi as their family of Rescue Heroes grows? "We are in talks with
Best Friends Animal Society
(
https://bestfriends.org/
) to potentially design rescue plushies based on their actual rescue dogs," Laura Brown shares. "Best Friends would be able to sell Rescue Heroes in their store and use the proceeds to help their other pups. Efforts like this help support our ultimate goal of helping as many dogs as possible. As we keep growing one of our biggest future wishes is to be able to donate a plushie for every plushie sold to different rescues to auction off to raise money for their pups. That is our dream."
Doing fundraisers with Rescue Heroes plushies for other causes is also on the agenda for Pibborafi. "We helped raise money for Petey the 3-legged therapy dog to get surgery so he could continue visiting hospitals. We had donations called directly into the vet and sent people free plushies which donated over 25 dollars. We ensured that 100% of donations went to Petey and his needed surgery." Pibborafi looks forward to expanding into toy stores across the U.S. They are in talks with a popular, upscale destination in Los Angeles where celebrities including Reese Witherspoon shop. The Pibborafi message goes to the adage that beauty is in the eye of the beholder, "many of our plushies have special features like scars, missing limbs, missing eyes, etc. It's important to us to use our Rescue Heroes to teach children that different is beautiful. To that end, we are also donating to children's hospitals."
The Pibborafi International 2020 Rescue Hero contest starts January 31, 2020. Start thinking now about dogs with compelling rescue stories and start snapping some great photos of these pups who've been lucky enough to find their fur-ever homes. Find the contest rules on pibborafi.com but find the love in your heart to #adoptdontshop.