Reef-A-Palooza
Coming to NY / NJ at the Meadowlands Expo Center

By PLM
Reef-A-Palooza New York is going on it's 5th year in bringing to the Northeast the largest saltwater aquarium show in America. Join us at the Meadowlands Exposition Center in Secaucus, New Jersey on December 12-13, 2020.
Immerse yourself with the latest products and hottest corals on the showroom floor and then head out to experience New York. Choose between all of New York's top restaurants, nightlife spots, shopping districts, sporting events, museums and performing arts.
Reef-A-Palooza can best be described as an indoor marketplace where sellers, exhibitors, and hobbyists of all types can buy, sell, trade, showcase their products to the marine hobbyist community.
Reef-A-Palooza New York is packed with an impressive lineup of events throughout the day. Don't miss out on the showroom floor where you can purchase the hottest new corals or see new cutting-edge equipment. Attend lectures from industry leaders, and don't forget to enter the daily raffle drawings to win coveted prizes. Explore the calendar for the times and dates of the events at Reef-A-Palooza New York.
The exhibit hall features nearly 200 vendors. The current floor plan is reflective of exhibitors that have been plotted so far in the booth selection process. Booths represented as RED are reserved. Stay up to date with the new exhibitor additions. If you are interested in exhibiting, please reach out to the Exhibition Sales team at info@reefapaloozashow.net to reserve your space now.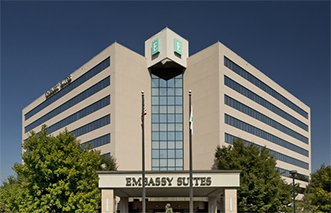 Reef-A-Palooza New York returns to the Meadowlands Exposition Center, ideally located next door to the Embassy Suites by Hilton Secaucus Meadowlands. Space is limited, so book your room right away.
Visit Reef-A-Palooza for more info: reefapaloozashow.net