Treat Mom to the Paw-fect Gift this Dog Mom's Day!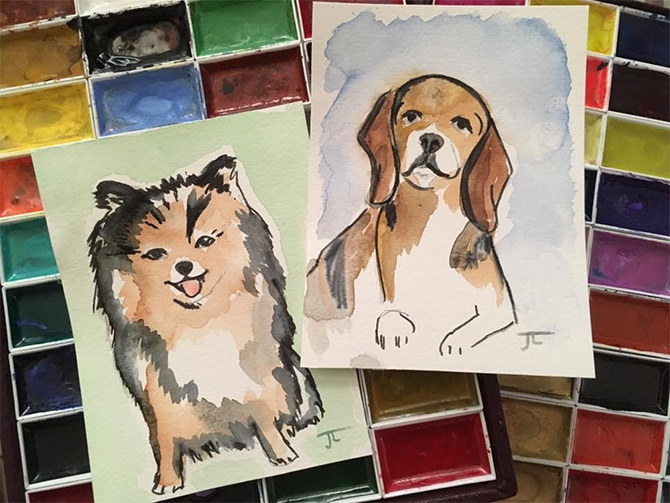 National Dog Mom's Day is right around the corner, literally. According to the National Day Calendar, this special day is celebrated the second Saturday in May and recognizes the bond women share with their fur kids.
Dog Mom's Day became official in 2018 when Dig – The Dog Person's Dating App, built to help dog lovers and dog owners find a compatible date, created a change.org petition and submitted the idea to the National Day Calendar. It was one of only 30 approved out of 200,000 submissions. Casey and Leigh Isaacson, co-founders of Dig, were inspired to launch this special day as a way to thank dog moms who dedicate their love and support every day to their dogs.

This Dog Mom's Day considering supporting brands that aren't just pawsome but brands that also give back to the community through their philanthropic endeavors.
Woman's Best Friend Project
When has your dog been there for you in ways a human could not?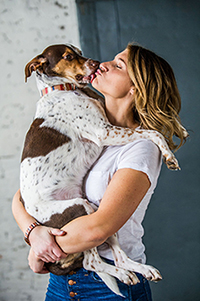 Photographer Kristen Kidd created Woman's Best Friend Project, a fine art coffee table book. This project is dedicated to raising money for local rescues through powerful stories and photos that celebrate the dynamic bonds between women and their canine companions. All profits from the book sales benefit Harley's Haven Dog Rescue. When you invest in the Woman's Best Friend Project, you're not only receiving a beautiful collection of art to enjoy for years to come, you're also investing in a local rescue dedicated to saving the lives of countless dogs and committed to finding them loving homes. By proudly displaying this beautiful collection in your home you will be standing with the women and pups whose stories courageously stand up to stigmas of grief, mental and physical health, breed discrimination and much more and show that no one stands alone. The project is currently seeking women to submit personal stories sharing how their dog has been there for them in a way a human could not for the next edition of this book. For more information or to purchase your own copy click here.
Vanderpump Dogs
Shop. Save Dogs.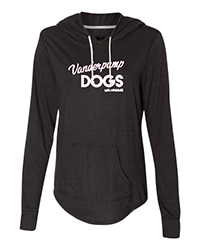 The Vanderpump Dog Foundation is a 501(c)(3) non-profit dog rescue organization working on both a domestic and international front to help create a better world for dogs globally. Co-founded by respected businesswoman, TV personality, author and philanthropist, Lisa Vanderpump, this foundation recognizes the importance of our fur family and fights hard to better the lives for dogs through various initiatives. The team behind Vanderpump Dogs dedicate their time to tackling domestic and international overpopulation, in addition to ending abuse and inhumane treatment of dogs worldwide. Their efforts are selfless and their support system is strong, which is beautiful to see. In an effort to create more funding, the foundation has launched an online store where 100% of your purchase supports the foundation. Click here to shop an array of items your dog mom will love including comfy, fashionable clothes that raise awareness to home accessories and more.
JLDELLO Artwork & Design
Art from the heart of New York.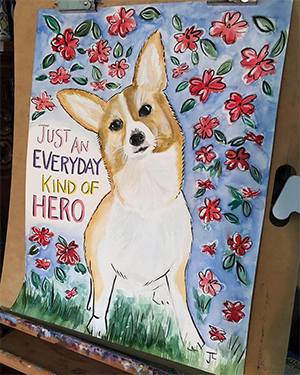 Jessica Licciardello has been an exhibiting artist for 20 years and is the owner of JLDELLO Artwork & Design, a digital studio creating custom captivating artwork for non-profits, business moguls, celebrity talent and more. Her artwork has been sold to collectors in over 15 countries including Australia, Turkey, Italy, Indonesia, France, Netherlands, etc. Her innovation continues to grow as her clientele expands. This talented artist is most passionate about capturing the true essence of your pet's most admirable features. Send Jessica a photo of any pet and she'll custom paint you a beautiful portrait like the one below using watercolor. A percentage of all pet portrait sales will be donated to a local rescue. For more information click here.