WORLD DOG EXPO
FUN FOR THE FAMILY AND FIDO TOO!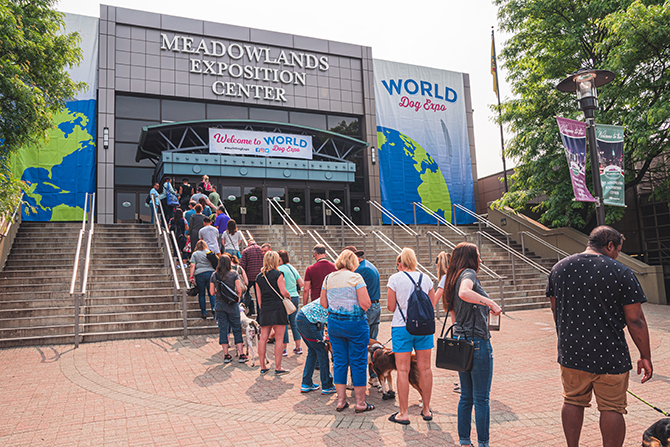 By Annabelle Shapiro
The world's largest, indoor, interactive, family dog event is coming to the Meadowlands Expo Center! World Dog Expo (worldexpo.dog) happening on May 30 and 31, 2020, is a multi-media marvel that every dog lover should experience, with various ways to enjoy.
The show offers opportunities for those wishing to learn, shop or witness amazing dog performances. Buy your pup some yummy treats, fun toys and more through a tremendous shopping experience; everything you can imagine relating to dogs. At our event we have over 100 booths selling all kinds of dog products and services! Throughout the entire weekend, you can learn about new products and services from companies who love dogs just as much as you do. This is the perfect opportunity to discover products to make life with your dog better and more fun.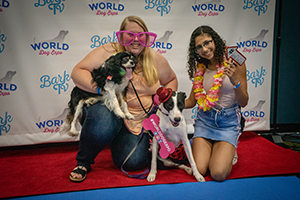 Attendees will want to be sure to check out BFF Pet Service's performing on our main arena! This incredible dog trainer and her pups will amaze you with their inseparable bond and show you many tricks that they do together.
Bring the family and meet a couple of the biggest superstars in the canine showbiz world. Kids will recognize Beasley from Chew.com commercials, the brand-new movie "Agent Toby Barks," and much more! Whidbey's cute face can be recognized from Home Depot, Earthborn Holistic, PetValu, and Chewy.com commercials! You may also recognize Petunia from her debut on Saturday Night Live, Five Below & Home Depot commercials and HGTV. They will be there all weekend long showing off their skills and tricks.
Enjoy numerous other all-star dogs proving that they're the best in the world at dock diving, weight pulling, disc dog and other various dog sports. Bring your pup and take part in the Try-Its, a unique opportunity for your pet to participate!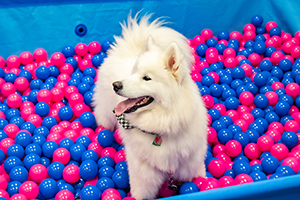 There's never been an event that provides as many opportunities for the dog and owner to participate together in sports, training, and other bonding experiences. Dog owners can meet with experts to try out various sports and other activities to find the best match for the dog and the owner.
Amusement Bark will feature three interactive events including Treat Street, Toy Town and Pop'n Playland! A fun way for your dog to show you its favorite toy or treat, this room will be divided to allow your dog to individually to show you their snack and toy to buy. Let your dog try Pop'n Playland, where they can play in a giant ball pit just for dogs! This also provides a great photo opportunity!
To get your tickets for World Dog Expo at the Meadowlands, go to worldexpo.dog.