Tips & Tricks
To Make Sure Your Dog Is Safe and Cool During The Summer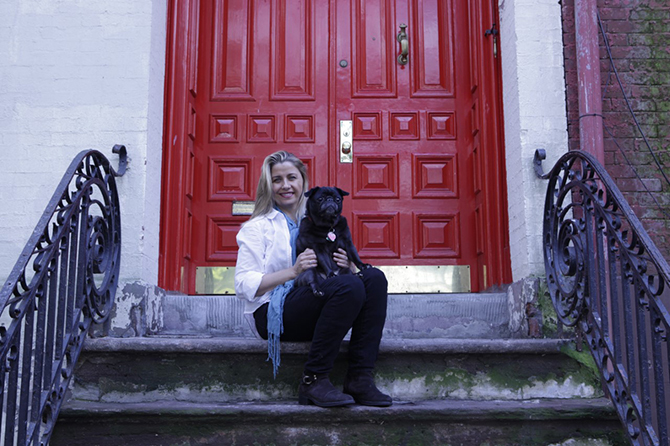 By Sean-Patrick M. Hillman, Chairman and Co-Founder of Rock & Rawhide
We all look forward to becoming sun Gods and Goddesses this time of year. Spending time with friends and family at the beach or by the pool becomes the norm from May through the early part of September. But what happens to your dog when the mercury goes above 90-degrees? How do you compensate for the weather while also making sure your dog is getting exercise and listening to your commands?
I took some time to speak with Rock & Rawhide's Board Advisor, Kate Perry of Kate Perry Dog Training about this very topic. Kate is considered to be the best of the best in her field having spent the majority of her life with animals, specifically dogs, and learning the ins and outs of the "canine condition." Here are Kate's tips: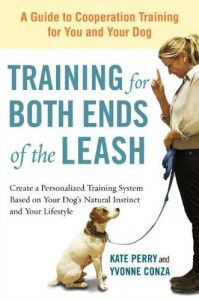 Summer Training Tips to Keep Dogs Safe and Cool
Since many owners have country homes and backyards, and end up on beaches with their dogs during the Summer months, they are likely to be off leash more often. The training commands that I find are needed the most during these times are a strong RECALL/COME and LEAVE IT.
Cooling Tips for Dogs
Since a dog's body temperature is 101/102, plus a fur coat, it's very important to keep them as cool as possible. Dogs sweat glands are located in their paws, which is the only way they sweat. They also pant to cool off, so that's their only way to naturally cool themselves down.
Here are a few things to consider, especially for the flat nosed dogs and ones with extra thick fur:
• Cooling mats and cooling vests.
• Have kiddie pools in backyards or terraces for them to stand in to help cool down.
• Walk on the shady side of the street.
• Shorten the walks on the extra hot days, and go extra early or in the evenings to avoid the hot sun.
• In the city, try and do pit stops in the foyers of banks to cool off in the AC. Most are dog friendly now.
• Offer ice cubes or frozen watermelon as cooling treats after a walk.
• Don't use a mesh muzzle for the aggressive dogs outside. Use a Basket muzzle instead since it allows them to be able to pant which is how they cool themselves off.
• Always have a collar with an ID tag on it in case your dog gets loose. Make sure to microchip and register your pooch in case their collar or ID come off.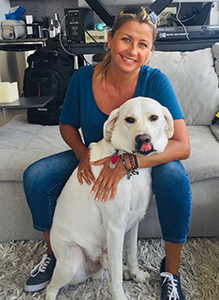 • During summer 4th of July fireworks, many dogs become very scared and anxious. If your pooch is likely to be anxious, then be sure to give your dog a safe place in your home. A crate, play pen, gated off area, or your bedroom with high value chew bones and occupiers. This will help channel their stress. Exercise before the festivities or send to doggy daycare for the day. This helps tire them out.
• Consider natural calming aids for the more anxious dogs or talk to your vet for an as needed calming medication.
These tips and more are always available in Kate Perry's book called "Training For Both Ends of the Leash" which is available on Amazon. It is a very easy read and gives you a better understanding as to the personalities on both ends of the leash to ensure you have a healthier and happier relationship with your dog. To learn more about Kate, please visit www.kateperrydogtraining.com. Kate is also currently offering her award-winning training classes on Zoom during the pandemic at an incredible rate to help pet parents during this difficult time. Talk about a pawesome lady!