American Heart Association
Puts the "Heart" in Dog Shows

Let Your Dog Compete Virtually in The International Heart Classic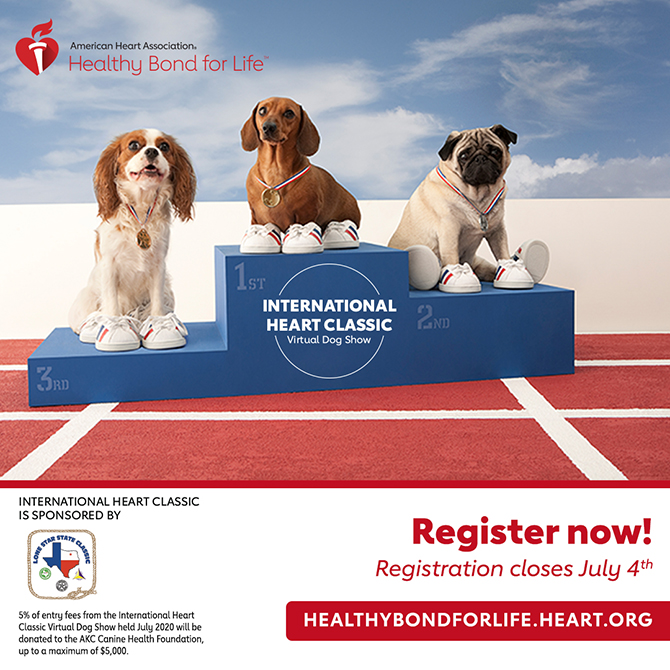 By Crystal C. Long
During these times of increased anxiety, uncertainty, and limited interactions outside of the home, the bond between humans and their pets is more powerful than ever in keeping us healthy, both mentally and physically. The American Heart Association (AHA) wants us to understand how valuable a role pets play in helping us stay fit: having a companion animal helps lower our stress and our blood pressure, cholesterol and blood sugar; and boosts our overall happiness and well-being. To bring this message home, the AHA is launching a new pet companionship initiative, "Healthy Bond for Life," as American Heart Association CEO, Nancy Brown, tells Pet Lifestyles Magazine, "Pets are such important parts of our lives, and we know that they make us happy, but they can actually be good for your health." AHA's mission for starting the pet initiative is simple: to increase pet ownership and enhance the bond between our furry friends and their humans by altering the norm so pets can be accepted everywhere.
As us dog lovers know, there is no event like a professional dog show to celebrate our canine friends and their bond with their humans – and the AHA couldn't agree more. Introducing the American Heart Association's "International Heart Classic Virtual Dog Show" a weekend packed with all the excitement that a competition showcasing the diversity of the canine world brings. Tune in to see lots of oh-so-adorable dogs shining at their best. The Heart Classic will feature three divisions: adult, puppy, and veteran canines. Each division will then contain seven breed groups: the sporting, hound, working, terrier, toy, non-sporting, and herding breeds. "Readers can expect competition and community! It's going to be great to show our dogs and get involved again with the community that we love so much, and have a little friendly competition," International Heart Classic Volunteer Chairperson, Tara Martin Rowell, tells Pet Lifestyles Magazine. Be sure to watch on the International Classic's Facebook Event Page Group judging will take place on Saturday, July 18 with the Best in Show winner being announced on Sunday, July 19.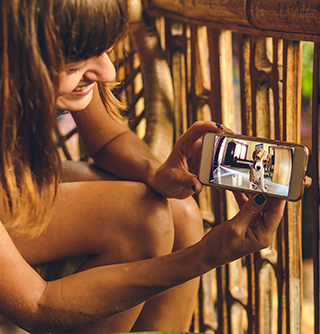 Hosts now of several successful virtual fundraising events due to the global pandemic, the AHA knew a virtual dog show is in order. As AHA CEO, Brown explains, "Dog shows have also been cancelled due to the pandemic and those involved in the sport have fewer options to compete and engage with each other. Our virtual event provides a safe and fun way to compete and stay active within the canine community while raising money for a great cause: the American Heart Association." And virtual it is – from beginning to end, the whole show is done completely virtually through videos: a two-minute video of the canine participant is submitted for judging, which will then be evaluated and scored by the esteemed panel of judges – all from the comfort of their own home of course.
As Heart Classic Chair Martin Rowell explains, "Judges will be evaluating each dog according to their breed standard - a typical video will include stacking the dog, movement around the ring, and a close up shot of their teeth and confirmation." Now this virtual event is truly something to bark about!
For Fido to be part of this exciting competition, registration is now open from now through July 4th at https://www.heart.org/en/healthy-living/healthy-bond-for-life-pets/international-heart-classic-virtual-dog-show. To see our furry friends in action on Saturday, July 18 and Sunday, July 19, viewers can go on Facebook to the International Heart Classic Virtual Dog Show event page. Sign up to watch at https://www.facebook.com/events/181722653151341/ .