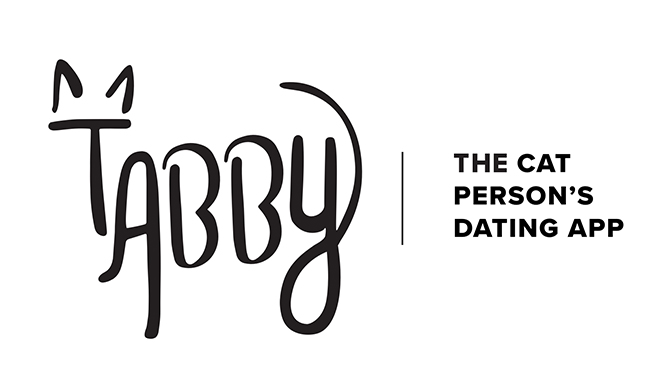 ★
ON-Line Exclusive
★
Has having a pet ever interfered with your dating life?
Introducing: Tabby The Cat Person's Dating App
By Austin James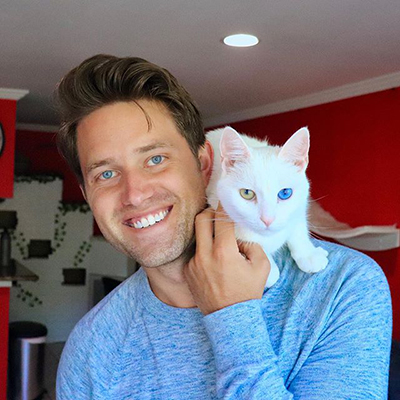 When it comes to dating, it can be difficult to find a partner who shares the same love for our four-legged friends. Whether you love cats or dogs, Leigh D'Angelo & Casey Isaacson have got you covered. This sister duo launched Dig- The Dog Person's Dating App in 2018 and are now helping cat lovers through their latest project, Tabby - The Cat Person's Dating App.
Tabby was created as a way for cat lovers to meet, plan a cat-friendly first date and score deals from pet companies! The app has partnered with two social media influencer cat dads, Nathan Kehn, and Sterling "TrapKing" Davis to help spread the word. Nathan's influence has brought in almost a half of a million followers between Instagram and TikTok and he has partnered with Tabby because he knows the feeling of being rejected for his love of cats. Sterling is an ex-military, cat enthusiast founded "Trap King Humane Cat Solutions," a Trap/Neuter/Return nonprofit with a mission to change the stereotypes around men in cat rescues, but also bridge the gap in communication between black communities and animal rescue/local shelters.
People looking to find their purr-fect match can download the app today. Check out our interview below for an in-depth conversation on Tabby!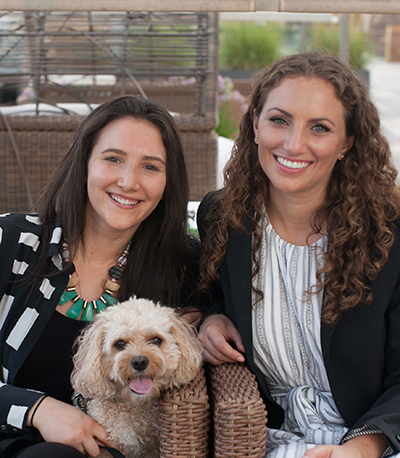 • How would you describe Tabby, besides a new innovative dating app?
NATHAN: I would describe Tabby as the first safe place for cat lovers to meet and share without fear of being judged or stereotyped. This is really the first step in showing the world how many cat lovers are out there and finally showing people it's ok to love cats.
STERLING: Dating apps are getting more specific, but none are like Tabby because us cat people are a special breed. Our kitties are family to us, and it's important to be able to have a dating app where everyone already loves and accepts your kitties! Besides being a place for cat lovers to find furrever mates, it's also a place to meet friends and interact with others.
• What are your roles as Tabby influencers? Sterling and Nathan, please elaborate.
NATHAN: My role with Tabby is to help spread the word to all my cat loving followers, create content that people will want to share with their friends and also be a member of Tabby and share my experience with people. Being an influencer gives me access to over half a million cat lovers that I hope to drive to the app. Also since I am used to being in front of the camera as an actor and an influencer, I will handle a lot of the on air interviews with news outlets.
STERLING: For me, being in cat rescue, I really want to do things that help combat compassion fatigue and burnout; fun apps like this helps our rescuers relax a little and chat with some other cat lovers. It's also yet another way to get the word out about rescue and TNR (Trap Neuter Return) which is the humane alternative for death/euthanasia for stray/feral cats. It prevents overpopulation and spreading disease.
• Sterling and Nathan, how have cats changed your dating life? Is it harder to find love?
NATHAN: Having cats most definitely makes the dating scene a lot harder. I have had relationships end because the girl I was with did not want to end up living with cats some day. I have had girls on other dating apps tell me right off the bat, "this isn't going to work, I'm a dog person." In fact, I had a girl try to match with me just a few weeks before the app launch, and her profile even said "don't hate me if I hate cats." I don't know when it became so trendy to hate cats, but it definitely puts up a roadblock in dating for us cat lovers.
STERLING: Dating can really be a task these days, a person can spend hours looking for potential dates and mates. For cat people it's even more difficult because you can see someone that checks all the boxes, except for the most important one which is, "does this person like cats?!" Tabby is set up to where your profile picture introduces you and your cats. A lot of apps are just swipe left or swipe right, but the cat tree makes Tabby a much more interactive app!
• Where and on what devices is Tabby accessible?
LEIGH/CASEY: Tabby is available online everywhere at TabbyDates.com. It's also available in most countries for IOS and Android from the App Store or Google Play.
• How are you making a difference in finding adoptable cats a new home?
LEIGH: We are partnering with a bunch of nonprofits, such as CatCafe Lounge in LA, to help them display their adoptable cats on the app, at Tabby events, in co-promotional campaigns and more to hopefully find their cats homes and support their operations. We also feature adoptable cats in our advertising from Jefferson SPCA and Animal Rescue New Orleans.
• Leigh Isaacson (DIG- The Dog Person's Dating App and Tabby- The Cat Person's Dating App co-creator), is there a lesson that you learned from creating DIG, that you want to ensure you implement for Tabby?
LEIGH: One thing we learned early on with Dig is that people aren't just excited about the app, but they actually want to help make sure it's a success. By working with some of our fans and early dating app users, we hear the most creative ideas, are given the opportunity to share Tabby with their own followers and customers, and more. Dedicating time to really engage with Tabby users early is, first of all, extraordinarily fun. It has also already helped in terms of feedback on the app itself, promotional ideas for the future, and having the greatest, motivational cheering section a small business could ask for!