★
ON-Line Exclusive
★
Singer-Actress Eliza Pryor
and her Furry BFFs
By Crystal C. Long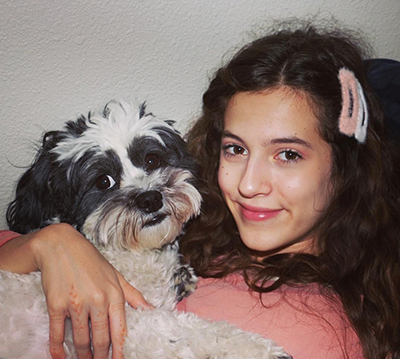 At only 13 years old, Eliza Pryor is already killin' it in the entertainment game. Between belting out tunes with an all-kids acapella group and starring in multiple film and television roles, this pint-size entertainer is indeed full of giant-size talent. "I've always loved singing around the house," Pryor tells Pet Lifestyle Magazine. "I was really shy at a young age but singing and acting broke me out of my shell. When I'm on stage, singing or acting, it is just so much fun...I love to entertain and make people happy." You slay, girl!
ACAPELLA CALLS
Pryor's big break came when she was selected to be part of Acapop! KIDS, an acapella group co-founded by, none other than, acapella pro Scott Hoying. We all know Scott Hoying from his own famed acapella group, Pentatonix. Pryor, selected from thousands of applicants, reflects on the surreal experience, "When I found out I was going to be an Acapop kid I was so excited! All of the kids are so talented and I have learned so much from them. This has been such a learning experience and I have made so many lifelong friends!"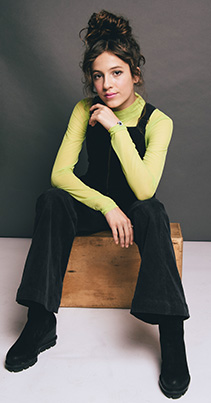 FAVORITE FUR BUDDIES
Other than entertaining the masses, dogs are also an important part of life for the talented young star. Meet Chewie and Teddy, Pryor's two furry bffs. Chewie, a four-year-old Cavapoo (a Cavalier King Charles Spaniel and Poodle mix) and Teddy, a three-year-old Teddy Bear dog (a Shih Zhu and Bichon Frise mix) are Pryor's favorite companions – they do what they do best, offer her unconditional love and support as they help Pryor destress in her hectic lifestyle. "My favorite thing to do is cuddle up with them on the couch while watching movies," says Pryor. Outside of cuddling up on the couch, Pryor and her two fur-babies' most fun activity, along with playing and going on walks of course, is dress up. "One of my favorite memories is when Teddy and I dressed up like M&M's for Halloween," she recalls. The bond between a child and her/his pet is indeed invaluable – and that is the same for Pryor, Chewie, and Teddy. With both breeds being intelligent dogs, Pryor loves to train her fur-babies in any spare time she gets, "One of the tricks I taught Teddy was how to 'sit pretty', where he sits up on his hind legs." she chuckles as she shares this personal tidbit with Pet Lifestyles Magazine.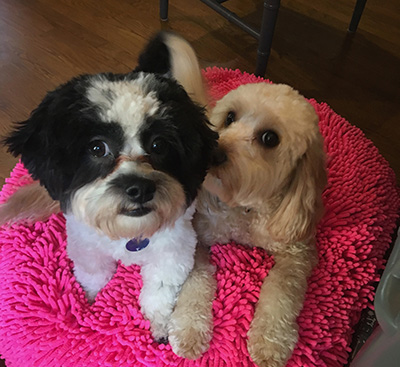 NETFLIX STAR
You can also see Pryor as Valeria in Netflix's Team Kaylie, starring with comedic actress Nicole Sullivan and Bryana Salaz. And of course, you can catch her in her acapella group, Acapop! KIDS as they belt out acapella covers of today's greatest hits and many more pop tunes we all know and love – watching these incredibily talented kids sing acapella is extraordinary. It's not to be missed! As for future plans, Pryor has big dreams: "My goal is to continue to be an actress, but I still want to be a successful singer. My dream is to go on tour one day or star in a big movie. My goals could change in the future, but as long as I'm doing what I love and I have my doggies, I'll be happy!"