JACKSON GALAXY
CATCHING UP WITH THE CAT DADDY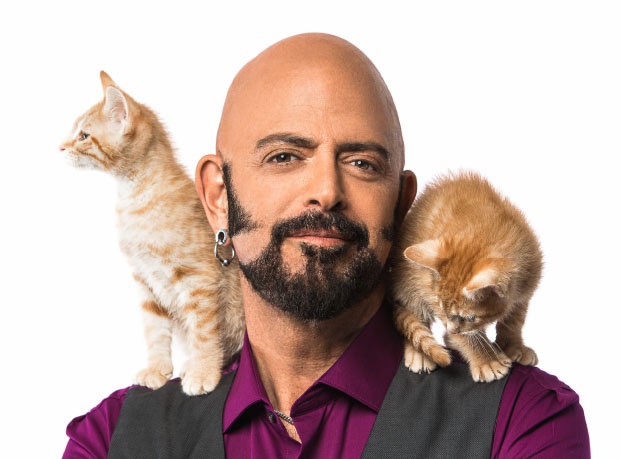 By Monie Schulling
As a cat guardian since childhood, a cat rescuer and foster; I have followed and been educated by Jackson Galaxy since I started watching him host his long running hit show "My Cat From Hell" on Animal Planet TV. When PET LIFESTYLES asked me catch up with the ultimate Cat Daddy to find out what he's been up to lately and what will be new for the coming year, I couldn't stop purring, no meows of discontent here. As a longtime admirer of his work in animal welfare, I welcomed the opportunity to interview him and discover that there is so much more to the efforts Jackson Galaxy does in aiding cats and their guardians than anyone knows! One person can make a difference; and Jackson Galaxy clearly has! I am proud to be in his orbit.
Affectionately known as the "Cat Daddy," Jackson Galaxy is a celebrity in the cat world. He is known and loved by a devoted universe of cat guardians who admire his advocacy for felines and depend on his guidance when it comes to cat behavior and wellness. Fans mob him at book signings and live events where he shares his perspective on raising felines are mobbed. His TV show has phenomenal ratings. So it's no wonder that reading, watching, and listening to him for some time now - long before we got up close and personal with this interview - has increased not only my awareness of cat behavior and my role in it; but benefited thousands of other kitty guardians. I often refer my new cat adopters to his website to learn about introducing a new kitty to the household and understanding cat behavior. His memoir, "Cat Daddy," is a loving story about his life-changing relationship with a cat named Benny. He also co-wrote with Kate Benjamin from Hauspanther.com, two New York Times bestselling books on cat behavior; "Catify to Satisfy" and "Catification". I highly suggest reading his books to increase your knowledge of cat behavior and better understand your role as an animal guardian. His insights and advice offer so much, it won't take long before you are fully educated, allowing your fur children to have engaged, enriched lives with you and empowering you to benefit from an enhanced relationship with them.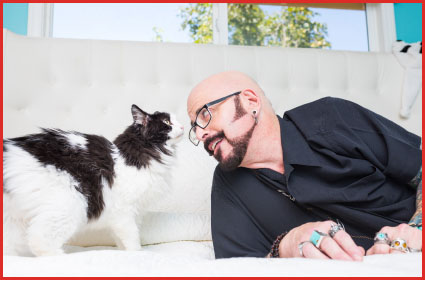 Becoming the Cat Daddy
Like many successful people, it was a "slow road to success" and his "career evolved over time," he reveals. "Working in the shelter in Boulder, Colorado for 10 years, I did every job except run it. I was helping to keep cats out of the shelter, get them off to the right start, and keeping cats in their home by educating their guardians. I found it easy to find the problem and help. It was a passion and it took 10 years to make a calculated leap to go out on my own and make consultations a business." As cat guardians surrendered cats because of behavioral or financial issues, Jackson worked with thousands of cats and guardians to lower the euthanasia rate at his shelter by finding financial resources, and going to the pet guardian's homes to improve the human/cat relationship. He was able to educate cat guardians by teaching his unique approach and philosophy known as "Cat Mojo," which helps cat guardians develop the skills to help their feline friends build confidence and thrive within their environment, and fosters a better human/cat relationship.
Cat Behavior: The Issues
"The top two behavioral issues that will cause a guardian to give up and surrender or rehome their cat are litterbox issues - peeing outside the box - and aggression between cats or cats and humans," Jackson explains. Through his work as a private consultant, he learned to "look for the underlying issues, and by and large take the long view." What has he learned from being one on one with cats and their guardians? "Awareness and education has resulted in a greater sense of investment in our animals than ever before. Cats are not furniture. 85% of Americans consider the animal in their lives to be family. That's a big deal. We have largely pushed past the world of disposable animals." He wants us to realize that "although the world is changing, last year in the US, one million cats were euthanized in the shelters. That's still a significant number but it's a big improvement from the 1960s when over 10 million were euthanized."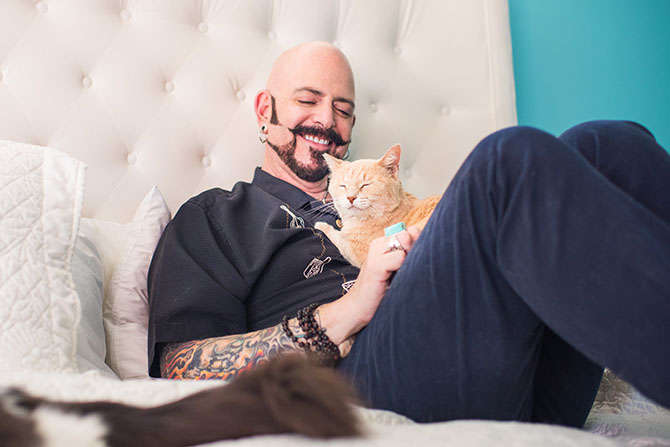 Covid-19: The Impact
Having fostered more extensively this year when shelters closed, I asked Jackson how the pandemic impacted rescues and fosters. Acknowledging that the community came together in a crisis, he knows the road ahead is not easy. "The spread of covid-19 resulted in shelters closed to intakes and adoptions. This put a heavy burden on rescues and fosters to pick up the slack. However, it was so gratifying to see so many who work with rescues and shelters partner like never before to take in the animals, get them treated and adopted. Now the challenge is to continue this effort going forward."
Stray Cats: Millions at Large
Every city in the world has community (stray) cats. Los Angeles County, where Jackson lives, has one million stray cats and hundreds of volunteers who Trap, Neuter, Return (TNR) or rehome the cats. Jackson is exceptionally active in helping to control the stray cat population. With Covid preventing training of rescuers, he admits "it has been painful not to be out with them. The number one message in TNR is to recognize burnout or you will lose everything you brought to the table. The next step in trapping is helping to recruit a new generation of trappers." What he feels is critical here to grasp, is the paradigm shift from simply possession of a cat (i.e. "guardianship) to perceiving a cat (or genuinely, any pet) as a family member. With this shift has come an awareness that we need to take care of our community cats too, to survive and be healthy they need love, attention and respect."
Jackson is particularly proud of his recent "My Cat From Hell" episode featuring TNR with community cats in Philadelphia. He recalls, "streets were closed due to an Eagles victory parade; it was sleeting and took months and months to plan." Though he may be a celebrity among cat guardians and have hordes of fans, he is humble, caring, cats are his love and his life. It was a herculean effort to get this shoot done and even if he had what you could call a starring role, he gives all the credit to his team and the volunteers who were able to get the TNR done. The most touching scene, which he says he will never forget, was the "ten-year-old girl at the end opening up the trap for the cat to go back to the colony and realizing that she is the next generation of TNR, and TNR will go on. She understood that community cats don't always go home to a family; they often just go back to their colony to live out their lives." Jackson says his goal for TNR is "to educate forever."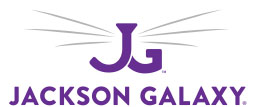 The Jackson Galaxy Project
Jackson started the Jackson Galaxy Project in 2015. Today it is a Signature Program of GreaterGood.org, which seeks to better the lives of at-risk animals by transforming the places where they live and helping the people who care for them. He has started several programs that are having a lasting impact: Cat Pawsitive, focused on giving shelters and rescue workers the tools to train cats in their care so that they can find their "Mojo" and get adopted. Safe Haven which retrofits domestic violence shelters so victims can bring their pets with them. Worry over leaving a beloved pet behind has been one reason victims didn't want to leave an abusive situations. Another program that makes a difference is Operation Homeward Bound, which transports dogs and cats to shelters around the country that have room to find them new homes; thus, saving them from euthanasia.
Everyone Can Foster
Jackson is a big advocate of fostering, which gives him a lot of hope. This year there have been more first-time fosters applying than ever before. He encourages all to contact your local rescue group or animal shelter to find out more about fostering. Having a furry four-legged creature to care for - even short term - is wonderful for your health and surely, you'll find as I do - it's incredibly rewarding!
Veganism
There was a time when choosing vegan options was scorned, now Jackson shares, "it is so much easier to go vegan now. Finding plant-based food such as the Impossible Burger has become so much more accessible." An advocate of veganism, Jackson personally adheres to a plant-based diet. He is committed to this, he says, "100% for the animals and the environment," that goes without saying, but as an added benefit, he is happy to report that this commitment increasingly has had a positive effect on his health. He is pleased to see that "every restaurant is offering more vegan options!" from his point of view, a long overdue and very welcome change.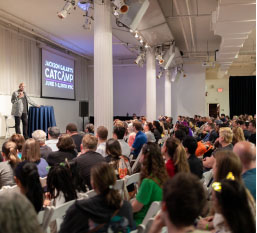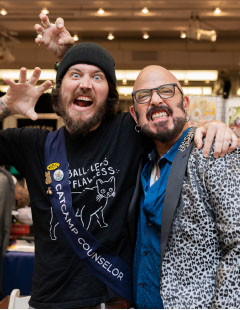 What is Jackson Galaxy up to in 2021?
"To get back out there!" His live tour will be back on, his Cat Camp the largest free (presently virtual) cat convention which invites all to learn everything you need to know about having a happy cat at every stage of their life, will be virtual again in the spring then live again. And he will continue with the Jackson Galaxy Project by working with the Petco Foundation on a new endeavor.
With the pent up energy of someone who thrives on being able to be one-on-one with cats and their guardians, he's frustrated with the isolation required by the pandemic. He confesses, "being a life-long performer and not being able to be out with people and cats has been so hard."
Jackson's message for all animal guardians is, "there are many, many things to be happy about in animal welfare, there is tremendous progress - in perception, in the numbers, in the advocacy we're seeing - but," he emphatically reminds us, "the animals have not stopped coming in to shelters." He cautions us, "stay aware and vigilant, take what lessons we have learned and gained as people who love animals and multiply our efforts by educating 1 or 10 or100,000 people who will continue to move us forward." It may take a village but even one individual, like Jackson Galaxy, can bring thousands - and in his case, millions - on board.
Visit jacksongalaxy.com for information, Holistic Solutions and Interactive Toys.