With Florida greyhounds crossing the finish line on New Year's Eve, it's time to celebrate the most energetic period ever in the fight to end dog racing! Over the last several years, a total of 43 American dog tracks have been closed down, tens of thousands of greyhounds saved from cruelty and death, and we have witnessed an explosion of community growth.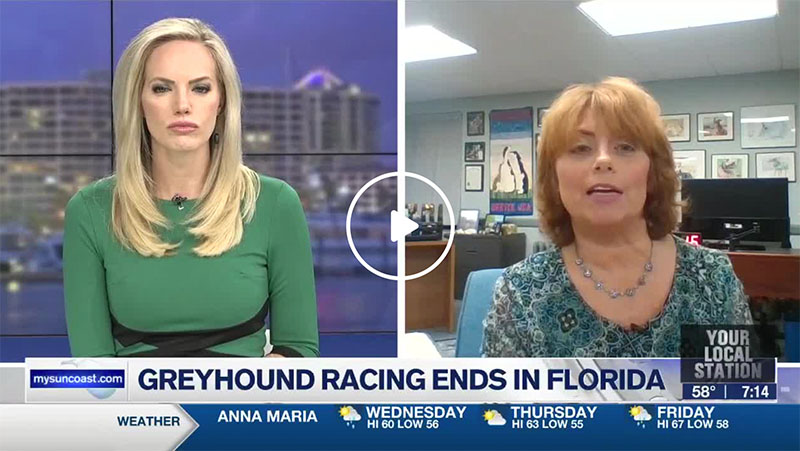 Today, we are happy to report that the former Florida dog tracks are already being redeveloped for better purposes. The Sarasota Kennel Club property will soon be home to a Circle K Super Store, a car wash and open space. In Orlando, the track is under contract for mixed use housing and retail outlets. The Naples track is coming down for restaurants and more. The Palm Beach Kennel Club, which raced until the end, has promised to provide jobs to its 500 employees as part of its own redevelopment plan. Owner Pat Rooney speaks of a "new era" at his old dog track.
To celebrate this marvelous progress and to help raise needed funds for our continuing fight, we invite you to participate in our new Greyhound Love auction.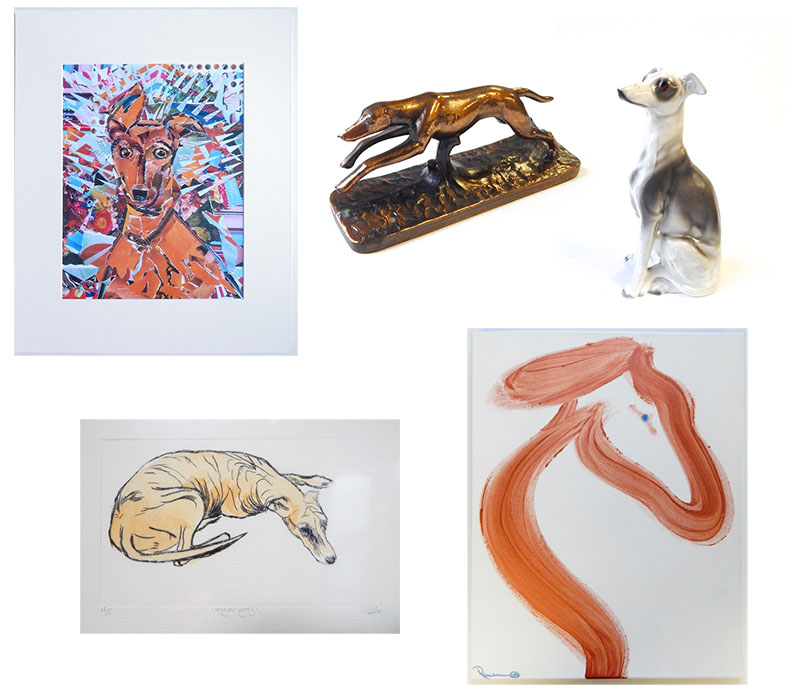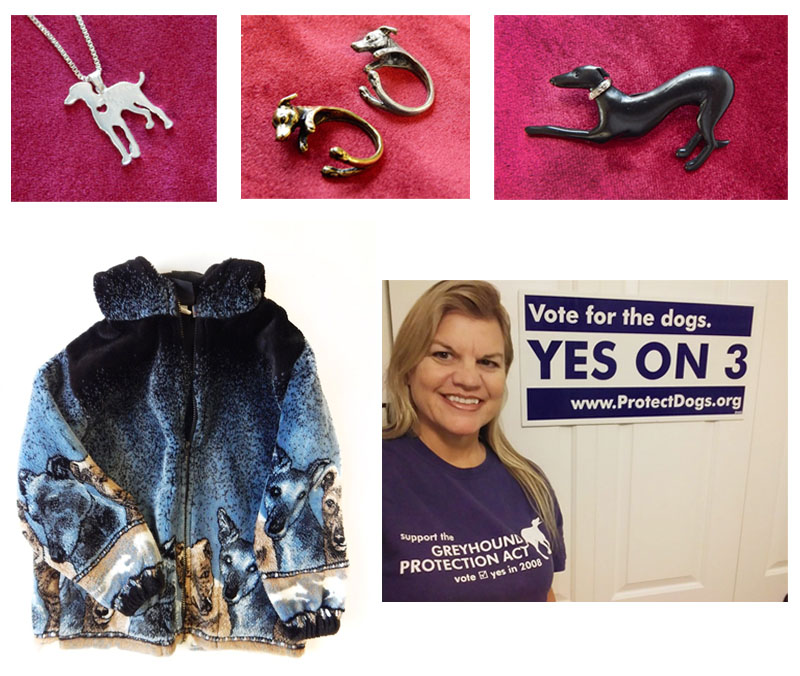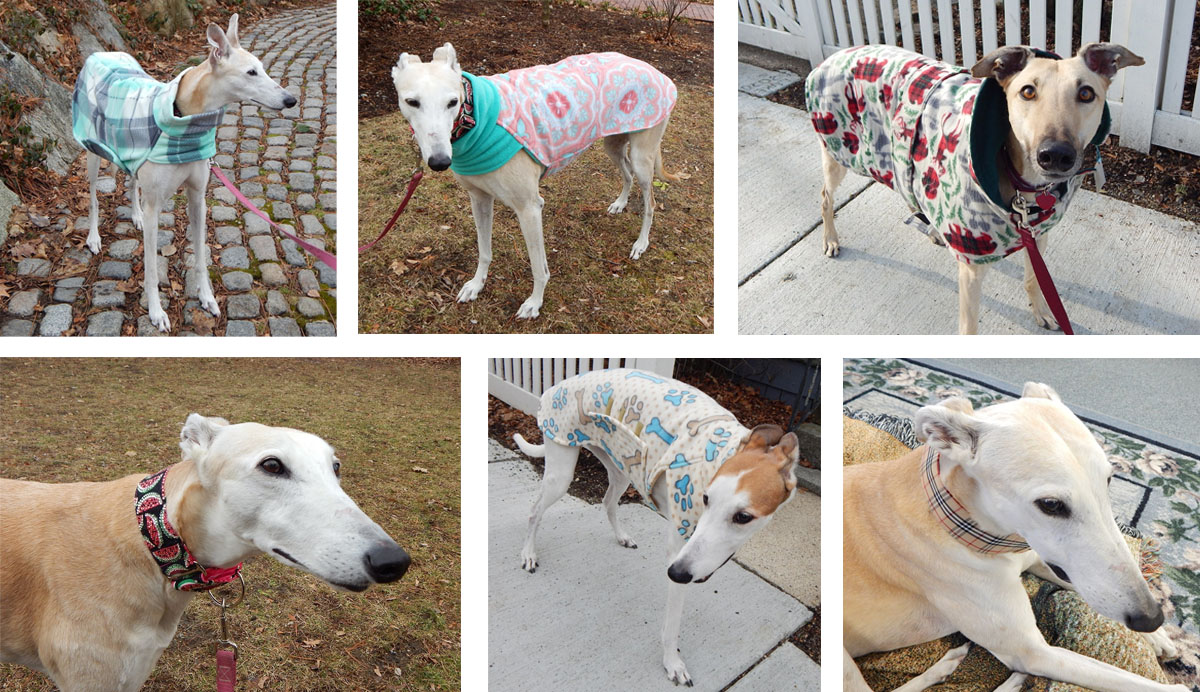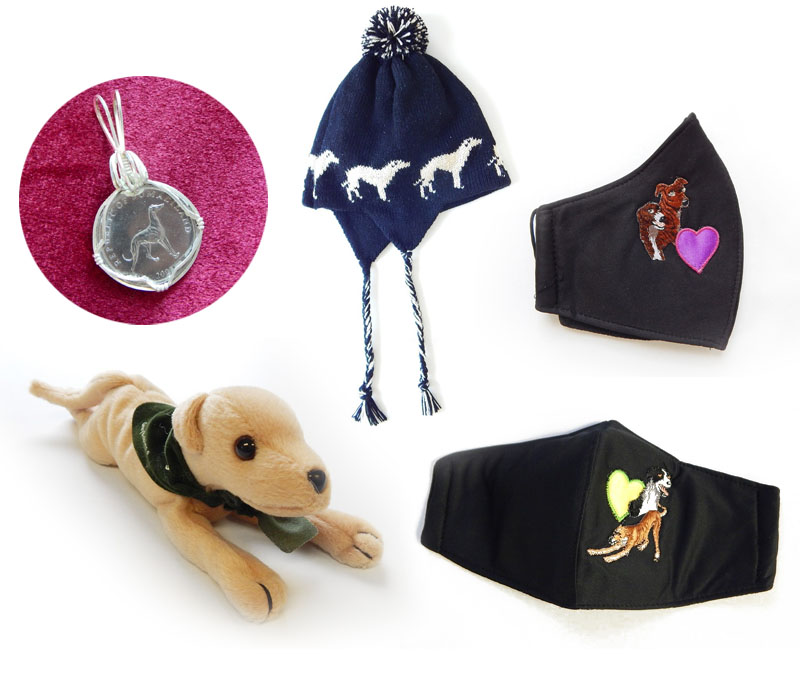 Finally, we are happy to include multiple greyhound-themed face masks. Be sure to look for the heart-themed items here and throughout out our Greyhound Love auction.
Bid now and make this the happiest Valentine's Day ever for you and your special someone.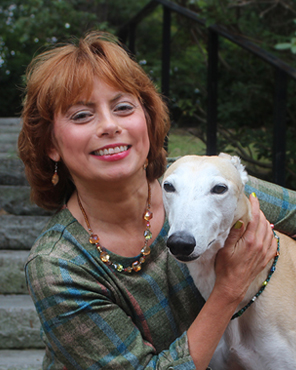 Christine A. Dorchak, Esq.
President
GREY2K USA Worldwide
P.S. Do you have a birthday coming up? Please consider hosting a fundraiser for the greyhounds! Learn more.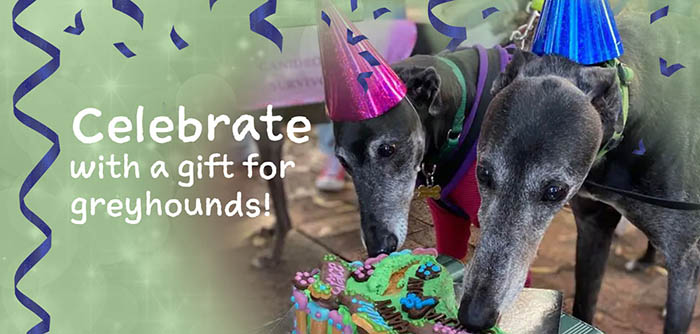 Making a planned gift to save greyhounds has never been easier! Use our FreeWill program to write your will and make a stock and/or IRA gift online in just minutes. There is no cost to you and you can change your instructions at any time.

Save greyhounds by visiting smile.amazon.com and selecting the GREY2K USA Education Fund as the charity you support.
©GREY2K USA Worldwide. All rights reserved. GREY2K USA Worldwide is a non-profit 501(c)4 advocacy organization located at 7 Central Street, Arlington, Massachusetts 02476. 100% of donations support our mission to end dog racing. We are grateful for personal and corporate contributions. Because GREY2K USA lobbies for greyhound legislation, contributions are not tax deductible.

For more information please contact 781-488-3526 or visit GREY2KUSA.org .

Florida : CH35695. A COPY OF OUR OFFICIAL REGISTRATION AND FINANCIAL INFORMATION MAY BE OBTAINED FROM THE DIVISION OF CONSUMER SERVICES BY CALLING TOLL-FREE WITHIN THE STATE, 1-800-HELPFLA, OR VIA THE INTERNET AT WWW.FLORIDACONSUMERHELP.COM. Illinois : Contracts and reports regarding GREY2K USA Worldwide are on file with the Illinois Attorney General. Maryland : Documents and information submitted under the Maryland Solicitations Act are available, for the cost of copies and postage, from the Maryland Secretary of State, State House, Annapolis, MD 21401 or by calling 800-825-4510. Mississippi : The official registration and financial information of GREY2K USA Worldwide may be obtained from the Mississippi Secretary of State's office by calling 1-888-236-6167 (in MS) or 1-601-359-1350. New Jersey : INFORMATION FILED WITH THE ATTORNEY GENERAL CONCERNING THIS CHARITABLE SOLICITATION AND THE PERCENTAGE OF CONTRIBUTIONS RECEIVED DURING THE LAST REPORTING PERIOD BY GREY2K USA WORLDWIDE THAT WERE DEDICATED TO THE CHARITABLE PURPOSE MAY BE OBTAINED FROM THE ATTORNEY GENERAL OF THE STATE OF NEW JERSEY BY CALLING 973-504-6215 AND IS AVAILABLE ON THE INTERNET AT www.state.nj.us/lps/ca/charfrm.htm. New York: Upon request, a copy of GREY2K USA Worldwide's last annual report is available from the Attorney General's Charities Bureau, 28 Liberty Street, New York, NY 10005, 1-212-416-8686 or www.charitiesnys.com. North Carolina : Financial information about this organization and a copy of its license are available from the State Solicitation Licensing Branch at 919-814-5400. Pennsylvania : The official registration and financial information of GREY2K USA Worldwide may be obtained from the Pennsylvania Department of State by calling toll-free, within Pennsylvania, 1-800-732-0999, or 1-717-783-1720. Virginia : A financial statement is available from the Office of Charitable and Regulatory Programs, P.O. Box 1163, Richmond, VA 23218. Washington : GREY2K USA Worldwide's financial information may be obtained from the Secretary of State at 1-800-332-4483 or 360-725-0378. West Virginia : West Virginia residents may obtain a summary of the registration and financial documents from the Secretary of State, State Capitol, Charleston, West Virginia 25305. REGISTRATION IN THE ABOVE STATES DOES NOT IMPLY ENDORSEMENT, APPROVAL, OR RECOMMENDATION BY THE STATE.