How long is a foster assignment?
Kittens are fostered until they are 8-10 weeks old and vetted for adoption. Adult cats take a little longer to find the perfect home. A rescue that has an adoption center, does events and social media will find purrfect homes for their kitties sooner; which then allows them to rescue more cats. Important to ask how the rescue is ensuring fast adoptions, if you are expected to attend events, how long you would be expected to foster an adult cat, and what happens if the cat doesn't get adopted.
Pandemic overflow! Fosters needed!
People are still not spaying or neutering their pets even with many free or low cost spay and neuter clinics. During the pandemic, shelters have been closed or limiting intakes. Rescues are full with shelter and rescued cats. Individuals have been surrendering or releasing their animals outside because a family member dies without a plan for their pet, vet care they cannot afford, or a change in their living situation. Rescues can only step up to help these animals by having fosters to care for them. Adoption fees rarely cover what the vetting costs to get an animal ready for adoption; especially if there are medical needs. Donations always needed. There are a million adoptable cats euthanized in U.S. shelters every year because of space or a treatable kitty cold. By fostering, you ARE saving lives.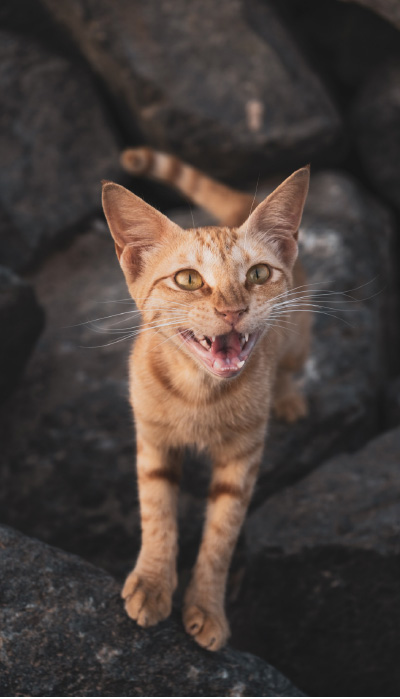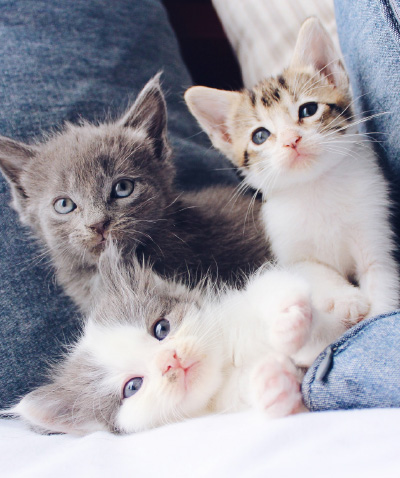 What do I provide?
Love, hugs, shelter inside, transportation, security, socializing, food, water, litter, beds, toys, and a safe home free of toxic plants and toxic essential oils. Many rescues cover all supplies. It's important you clarify what you are expected to provide. You will need a bathroom or an isolation room for the first two weeks to help them feel secure. Be sure your current kitties are up to date on vaccinations before fostering. You will be asked to take the cats for vet appointments. Find out where the rescue approved vet is and what the expectations are on timing. Kittens go to the vet every 3 weeks for vaccinations and then for a spay/neuter. It's also important to ask for a list of contacts in case the kitty appears ill that you can call for advice and vet approval. What if a cat gets sick in the middle of the night? If you can't reach someone, do you have approval to make medical and financial decisions for the kitty? Be clear about who pays for the vet care up front; you don't want to get in a situation where the rescue doesn't pay you back quickly or at all. A solid rescue will have approved vets with billing going directly to them.
Look for a rescue or shelter that has a highly organized foster program; it will make your life easier and ensure the kitties get adopted fast. A respectable rescue or shelter will have a foster application, a virtual home check, a foster manual, and a foster agreement that outlines who provides supplies and medical approvals or expectations for vet care. All of this protects you and ensures you understand the expectations and agree.
Where do I apply?
Check for a list of rescues in your zip code. Contact your local ASPCA, Best Friends, Humane Society or County shelter about fostering opportunities. Check out the rescue's web site to apply.
If you have an interest in saving the lives of cats and kittens, I hope that you will explore fostering this year; it's the perfect time to get started! It's an amazing experience to foster kittens and find them purrfect homes to call their own.