HANG UP THOSE FLIP FLOPS!
Time for A Fall Reset For You And Your Pets
By Debbie Zmorenski
As much as we love the sand, surf, and sun, it's time to hang up our flip flops, pack away our bathing suits, and shake the sand from our sneakers. Fall has arrived, bringing cooler weather and a kaleidoscope of autumn leaves. Time to turn off the air conditioning, throw open the windows, and push the reset button! Now that the weather is cooler, you and your four-legged pals can explore together - hunting, fishing, hiking, biking - and the ever popular you rake the leaves and your dog jumps into them! When it comes to living safely and comfortably with your pets, we have done the two-legged work for you. Here are suggestions from PET LIFESTYLES to make a Fall reset as enjoyable as a summer breeze.
WHAT PETS?
We don't want to embarrass Ms. Meow or mortify Mr. Fido but here's a no hassle way to banish pet odors. We love the pureAir Small Space purifier. Just plug it in and let the combination of activated oxygen and ionization go to work for you. It works wonders on those scents our furry friends leave behind. Info: greentechenv.com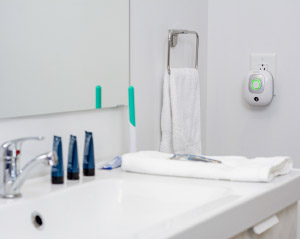 A CAMPING WE WILL GO
Summer may be over, but mosquitos, ticks, fleas, and more remain. Don't let these pests ruin your outdoor fun. Sawyer Repellents offers all natural repellents that protect you and your fur kids. So throw that sleeping bag on the ground, walk through the woods, hike the trails with confidence, and keep an eye out for Big Foot! Info: sawyer.com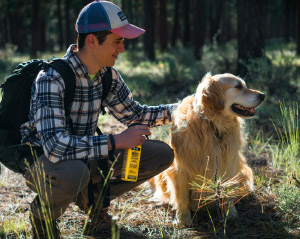 OUT! DARN SPOT!
We all know how frustrating pet stains can be. Still trying to vacuum the last of the beach sand out of your carpet while the furballs are trekking in the mud and autumn leaves? All natural Emmy's Best Pets Odor and Stain Eraser makes cleanup as easy as a walk in the park! Info: emmysbestpets.com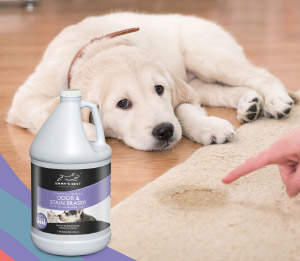 ---
MARLIE MIST
Company coming? Looking to chase those pet smells from your space? Marlie Mist makes a difference with three refreshing scents: Peppermint and Rosemary, Chamomile and Lavender, or Grapefruit and Sandalwood. Each is a high-performance odor neutralizer made with soothing essential oils ready to re-scent your home. Plus, it's great to know that Marlie Mist is never tested on animals! Info: paw.com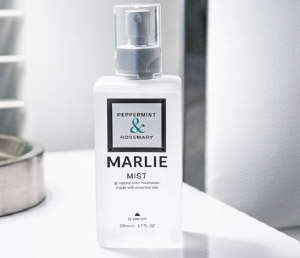 KIT AND CABOODLE
Fido may not appreciate a hot stone massage, but he or she will definitely appreciate Spaw Products from Skout's Honor. When the change of seasons makes Fido's skin dry and itchy, the Spaw kit is on hand with a probiotic shampoo, detangler, deodorizer, and ear cleaner. Editor's note: Love the shampoo! Makes my pups' coats so soft and shiny. Info: skoutshonor.com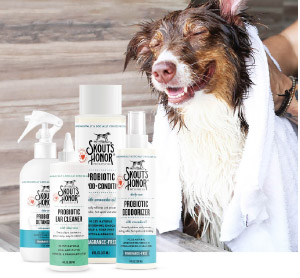 FOREVER GREEN
Imagine if your lawn could be permanently green? Well, it can with Smart Turf artificial grass, an environmentally-friendly solution that's allergen-free. Best of all, it's easy to maintain, even when your pets do their business on it. Pets and kids stay clean while playing in the yard, so fewer cleanups in the house. Smart Turf is a win-win! Info: smartturf.com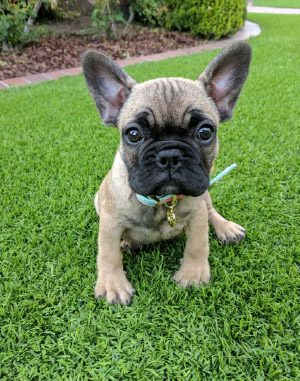 ---
PET SPOTS BEGONE
When you see your lawn from Google Maps, does it look like an abstract green and brown quilt? Brown spots everywhere from pet urine? Rejuvenate your lawn with Lawnbright Pet Spot Repair, an organic, spray-on formula, safe for you and your pets. It is an eco-friendly way to repair damage and prevent future dead spots. Info: getlawnbright.com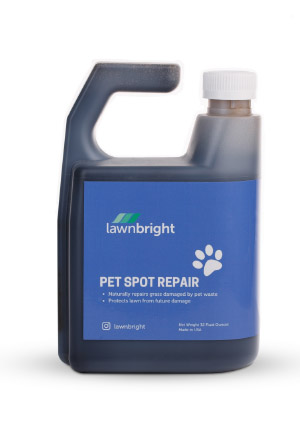 THE WHEELS GO 'ROUND AND 'ROUND
Taking a drive with your highway vagabond, heading home from the dog park or from a hike in the woods? Muddy paw prints on your back seat take the fun out of the day. However a machine-washable FurHaven Quilted Car Seat Cover not only protects your car, but it also provides a soft and comfortable ride for your fur kid. Info: chewy.com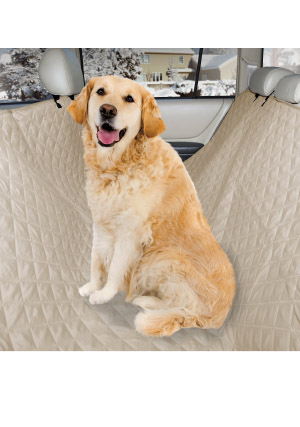 SCOUT ON THE LOOKOUT
Planning a road trip? That's no time to let your four-legged best friend be bored. Let them look out the window, watch the scenery go by, and have conversations with other fur-faces at the red light. Safe and sturdy, the HDP Deluxe Lookout Small Animal Booster Seat makes long stretches of highway or country roads entertaining for Fido or Fifi. Info: happydogplace.com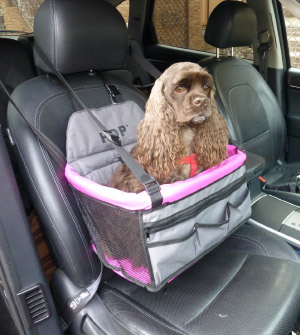 ---
LEAVING ON A JET PLANE
We may not know when we'll be back again, but with this soft, airline-approved, expandable pet carrier by EliteField, you and your furry travel companion won't care. Great for small to medium cats or dogs, this practical and attractive carrier becomes a suite with two expandable sides and three door openings. After all pet parents, you're not the only one that needs to stretch your legs during a layover. Info: chewy.com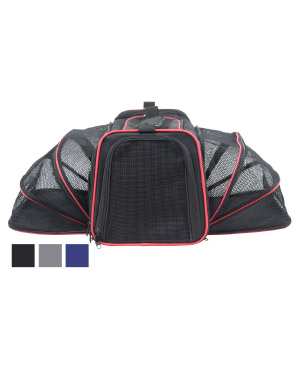 GOTTA GO, GOTTA GO
Travelling to trick or treat? Taking a ride to Grandma's for Thanksgiving? The Necoichi Portable Litter Box is the cat's meow. Convenient and compact, it folds down for easy portability. The seamless waterproof liner makes cleanup easier than getting your cat to come when you call. P.S. Ms. Meow will love you even more for taking her along. Info: chewy.com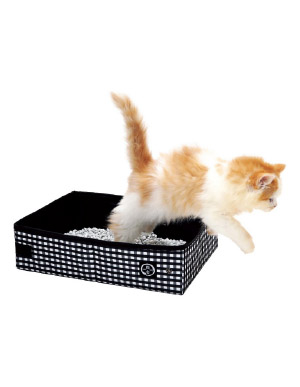 DIGGING AND SCRATCHING – OH MY!
Allergies make it tough to choose what household cleaners to use. Add pets to the mix and it's critical to find a cleaner that not only works for you but will be safe for your pets. Sensitive Home understands how you want to live with your companion animals, so their products are natural, plant-based and without toxic residues. Info: sensitivehome.com